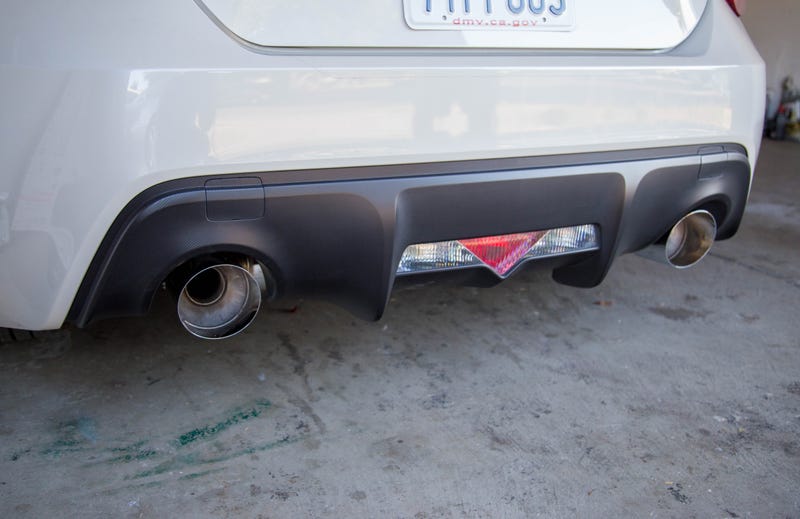 Got my car aligned after the DIY-ing the lowering springs last week. -1 degree of camber in front and -2 degrees of camber in rear. The rest of the settings are back to factory.

Got home to see my catback finally delivered. Apparently the catback manufacture sent my catback with their UPS shipment (it was supposed to ship to me through FedEx) and it got lost for a few days before being sent back to them. Basically, a 2 day delay. No big deal though since I didn't plan to install it until today anyways. Installed it with a friend. Those exhaust hangers are a pain in the ass. No joke. We got a pitcher of 805 Blonde Ale and some pizza afterwards as is mandatory when one installs a mod with a friend.
For those curious enough, the catback is an MXP Comp RS catback. The welds are top notch and the exhaust feels very solid. It was LOUD when I did a cold start. It's since gotten quieter since I've driven a few miles on it. Hopefully it continues to tone down a little more as I add more miles on it and break it in a bit.