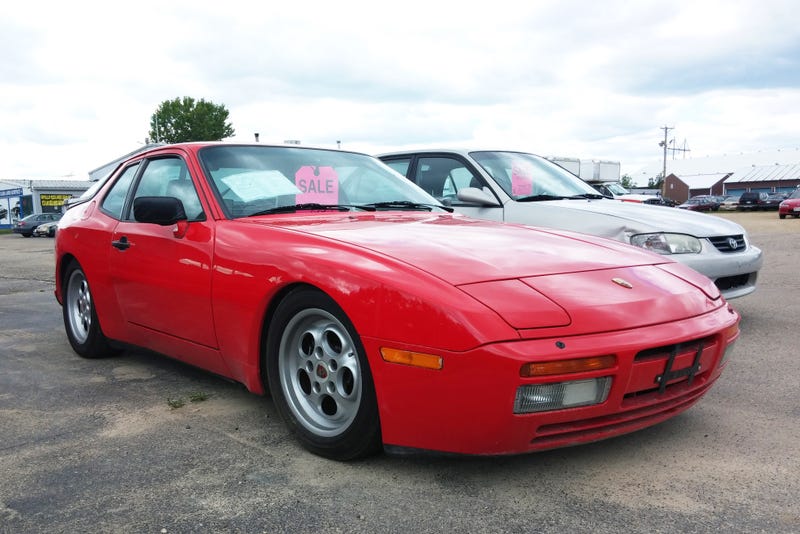 Today I found myself with a bit of unexpected free time. It was beautiful outside, so I decided to go do stuff. Including test driving this 944 Turbo at a small-town dealership about 30 miles away.
I had tried and failed several times to go see this 944 Turbo, mostly because the dealership selling it isn't open very late, so I couldn't make it there. Except, today I could. It's a nice scenic drive out to the town where the dealer is, so I figured might as well make the trip. Along the way, there were of course some cows, because this is Wisconsin.
Moooooooooo.
Test drive report on the 944 Turbo will come later. But other sights along the ride included:
The Matt Kenseth Fan Club Headquarters & Museum.
And this Subaru boneyard with a bunch of weird stuff. I pulled into the dirt driveway and promptly kicked up a cloud of dust that came billowing through my open windows.
One of these things is not like the other.
More stuff from the boneyard:
I then went and checked out a Nissan 370Z convertible, which I didn't like very much. So there won't be a test drive report forthcoming on that one.
All in all, pretty solid day.