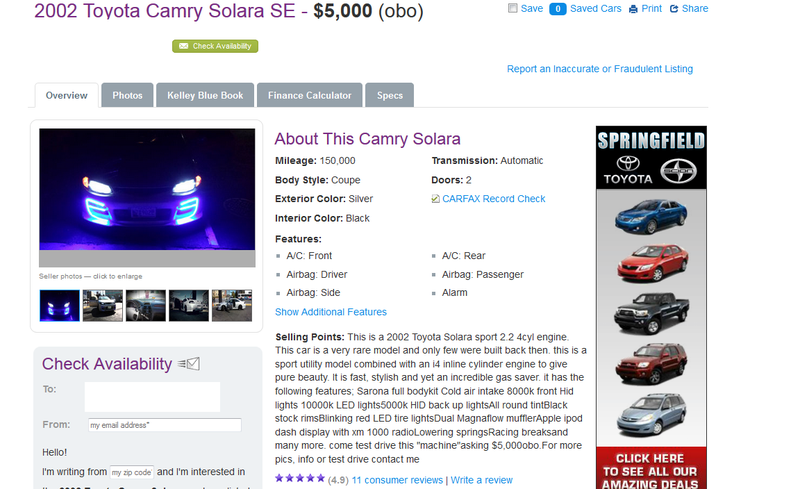 I was derping on Cars.com today when I found this little gem. The description is just pure comedic gold on this thing:
Selling Points: This is a 2002 Toyota Solara sport 2.2 4cyl engine. This car is a very rare model and only few were built back then. this is a sport utility model combined with an i4 inline cylinder engine to give pure beauty. It is fast, stylish and yet an incredible gas saver. it has the following features; Sarona full bodykit Cold air intake 8000k front Hid lights 10000k LED lights5000k HID back up lightsAll round tintBlack stock rimsBlinking red LED tire lightsDual Magnaflow mufflerApple ipod dash display with xm 1000 radioLowering springsRacing breaksand many more. come test drive this "machine"asking $5,000obo.For more pics, info or test drive contact me
I've even listed a lovely photo of the full advert above. I don't normally condone making fun of folks, but this ad was just too great not to share.