Hate him or love him, if you win, you'll get pretty nice prizes! Including actually meeting him so...if you have choice words, positive or negative, you'll get a chance to say it to him! Unfortunately, the helmet won't be worn during the actual race.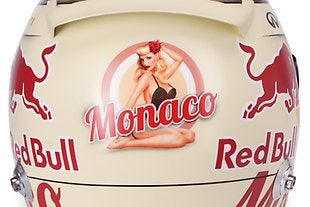 Maybe someone should outdo this one...
Also, the article from where I found out about this competition is worth a few chuckles.