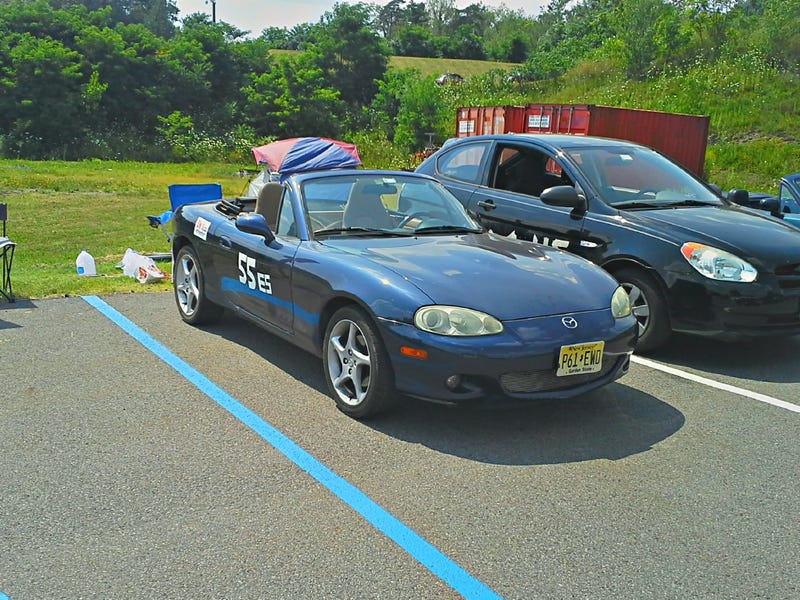 It's definitely accurate to say that I'm hooked on autocross at this point. I did my first two day event last weekend and then my second this weekend. And now I'm also signed up for another next weekend! This time was the NEPA region event at LCCC. It was a very tight turning course which was rather different from the runway at the Warminster event. Since it was 3 hours away, my friend and I camped out the weekend at Hickory Run state Park. We did hiking, swimming, and disc golf on Saturday so it was an exciting weekend. He brought his Hyundai again so it was a great time.
I created some magnetic numbers which worked way better than tape this time. It was $8 for a sheet of magnet that I just traced out and cut numbers and letters.
Sweet named trail. Very scenic water along the way too.
Fun weekend for sure! I wish I got some pictures of the track because it was great. I definitely want to go back there again. I managed to break into 51 seconds (started at 56). I felt way smoother and therefore faster than last week. Most importantly though, I'm having a ton of fun!