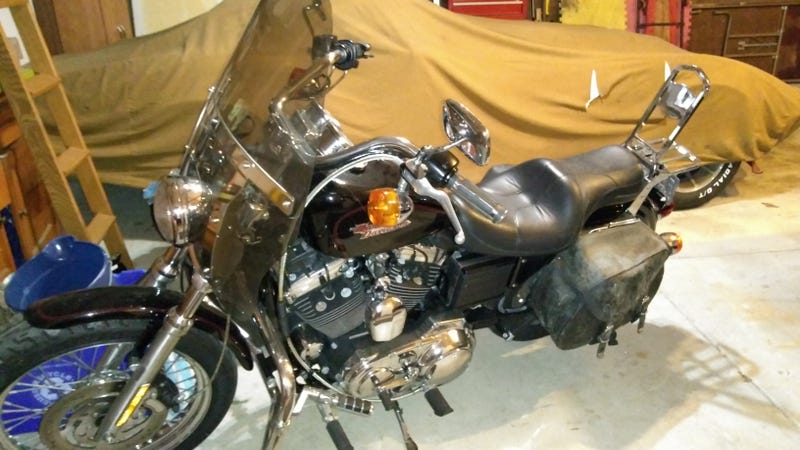 Pictured is the bike I rode today. A 1200 Sportster. My mom bought it and is getting back into riding after a 20 year hiatus. She didn't feel comfortable driving it the 45 min back so I did the honors.
This is the first time I've driven any cruiser much less a Harley.
To answer the question, no I do not see myself ever purchasing​ a typical Harley. I did not catch the illness. It's a bit more comfy than a sport touring bike but the vibration from that engine negates any advantages. My hands were already starting to get numb by the time I got home. And I feel much more at ease on a more nimble bike. It just feels like your trudging along on this thing.
It's a different riding experience, but not for me. I could see maybe getting a cruiser with a smoother engine someday.
Though this was the first time I got to ride a bike in 2 years since I sold mine and now I'm starting to itch to get one again.