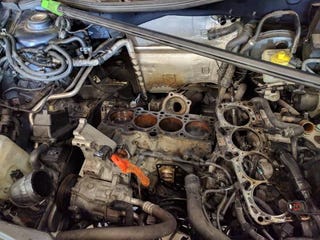 I've decided to give up on the Jetta since it needs a new engine and I don't have time, nor the patience for that kind of shit, so I'm going to schlep it onto someone else. So did I do a good enough job of not selling it in the ad?
Part of the reason I didn't add in BS, or tried to downplay it is I don't want some idiot buying it and then coming after for me because they didn't know how much it needed.
I'm not even through my first semester of law school and I'm already considering every possible way someone might bring a stupid lawsuit.