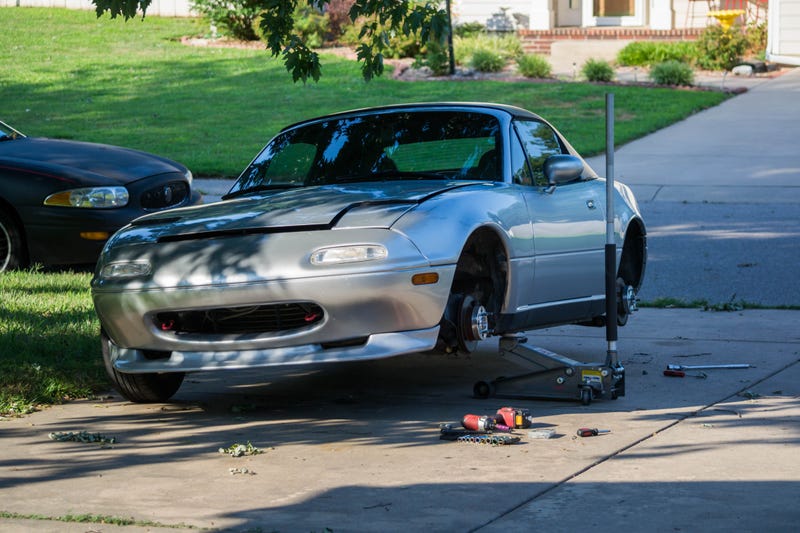 Took the wheels off to paint them something a bit less ricey.
Also took off the vinyl wrap. Now I get to fix all of this bullshit.
Discovered a hole pre-drilled through the urethane lip that lines up with this support's bolt, but the bolt wasn't long enough. Harbor Freight stainless hardware squared that right up and now the lip is actually attached at the ends. Brilliant.
Checked up on the suspension. Yup, it's still there.
This is still hanging around, too. Suspension on it has settled a bit more. Not a bad look.
JayhawkJake came buy with the Camero.
I completely ignored all of this bollocks because I really don't have the motivation to fix my oil drain line.
So many cars...
Rustoleum metallic grey. Gunmetal, basically. Damn nice color.
Shiny.
Whoooo~