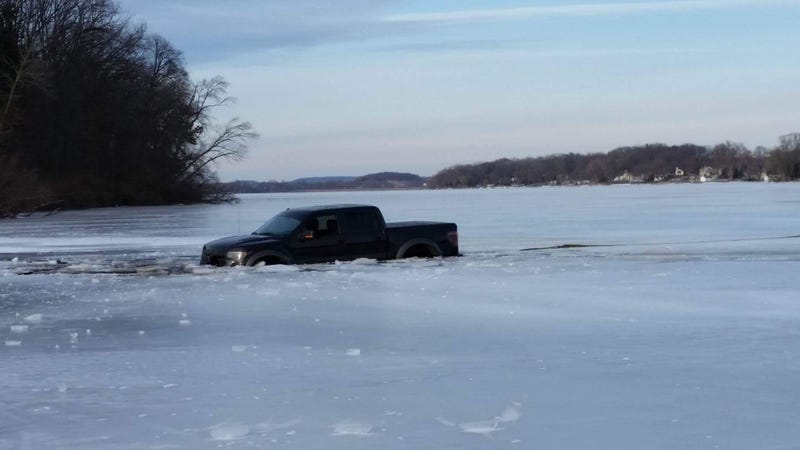 that Raptors can't swim?
Someone had a bad weekend. This happened at an ice rallyx event, not the one I was racing at, that was going on in Wisconsin yesterday. Story is some local jabroni came out while the event was going on and was drifting around on the ice near the course. Since he wasn't part of the event, he didn't go to the drivers meeting, where they explained that a certain group of cones indicated thin ice and to avoid that area. So when he drove over said area...
It sucks for him, but kinda serves him right for being dumb enough to drive on ice without knowing the thickness. Especially in a big truck. As they say, play stupid games, win stupid prizes.