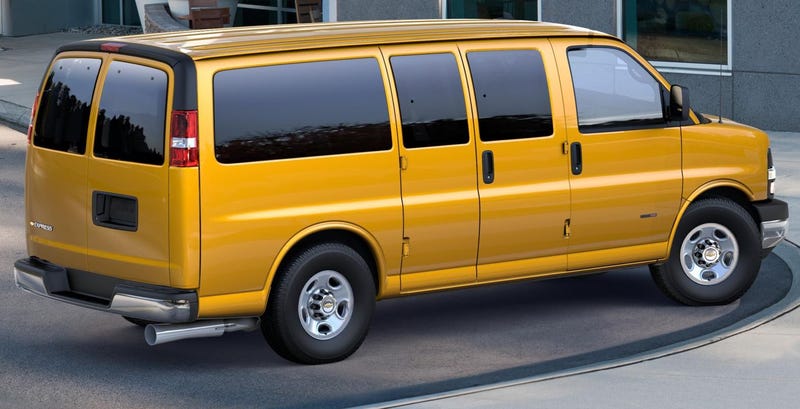 I had no idea but the chevy express can be had with both:
Sealed beam headlights
a 2.8 liter duramax and an 8 speed transmission.
I guess early this year Chevy secretly snuck an 8 speed and the Colorado's 2.8 duramax in there.
I mean, 181 hp is asking a lot for a can that can cart 15 people and tow 6200 lbs but what a neat option. I want to get one to quigly stat! They are even super affordable compared to other diesel vans.
Did I mention it can be had with cheap options for double:
A/C
Heat
Battery
Seriously, dual circuit A/C (front and rear), a separate fuel heater for aux heat and a dual isolated battery system. Its like a home on the road ready to go!
AND you can get it with a locker in the rear? Seriously, this is a fiberglass high roof, meaty tires and an interior outfitting shy of some serious vanlife.
Granted you can still get the 6.6 duramax and Alison from quigly if you need max van, but this little engine seems perfect. You can also get the 4.3 vortec V6 instead of the 4.8 V8. Don't feel bad the V6 is just as powerful but more fuel efficient.
I know its as old as dirt and the interior is hilarious bad.
That exhaust pipe and cooperate 14 bolt look really great on that shape.