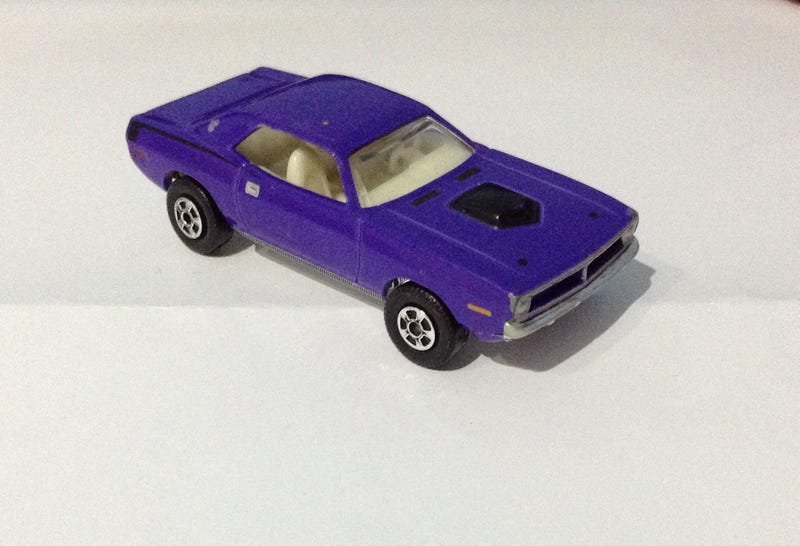 Following the arrival of my mini, I've had to clean out some garage space, and found a few boxes of old toy cars and stuff. Largely just the usual mid-2000s hotwheels and matchbox fodder, but there were some interesting bits and pieces like the purple Cuda above, which is way nicer than I remember matchbox cars being. Sorry in advance for the poor photos; a combination of poor lighting and a potato cam doesn't bode well
I also found loads of these beetles; they're really cheap looking a feeling, but at the same time, there's something charming about them. May just be me though...
This mini was one of my favorites growing up. The body even popped off to make this funny kart thing
This matchbox bus said 1986 underneath, and going off the condition, I wouldn't be surprised if it really is that old. Still cool though.
There was also this surprising well detailed Range Rover, though the back clearly says 'RANG ROVER' without any space for an extra E. Come on lads, you can do better than this, surely? Unfortunately, years of sitting in a garage haven't been kind to this one, so it looks pretty gross in the photos.
STRATOS!
Possibly the roughest looking one of the lot; a super old and super tatty VW T1. The doors do open, but when I opened them, the windscreen shattered and fell out
Twingos? I had no idea I had either of these since I can't remember getting either of them. Weird, but I the best possible way
I know oppo loves it's old citroens. This one had a chrome interior, and was in way better condition than anything else I could find, so was probably bought more recently than the rest.
Look at this truck; is there anything more 90's than that?
And finally, this escort. Nothing too special about it, other than it looked pretty cool. There were a lot more, but nothing really worth mentioning, so I'll leave it at that.