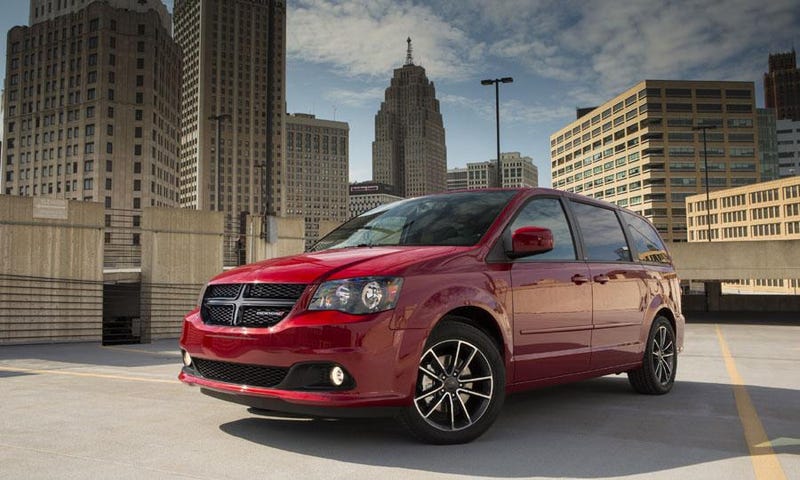 I recently took a family road-trip from my home state of NJ to Charleston SC, and Savannah Georgia. I had a couple of interesting automotive encounters along the way. For this journey we did not use my 2010 Mazda3, because that would be insane with an 18 month old, two large suitcases and a wheelchair. Instead, we used our 2008 Toyota Sienna XLE w/ Braun Conversion. As I drove along Highway 95, I came to the very obvious conclusion that a minivan is pretty much the ideal road-trip vehicle. Sure RVs are nice but they are scary at 70mph and a total pain to park. However, despite the minivan's all-star qualities there is a pretty big area that could be improved upon...the engine.
Minivans are great because because they haul people and cargo pretty comfortably. They are easy to pilot and also have the benefit of being fairly invisible to highway patrol (so I've heard). However, I found two major flaws my my particular minivan. The first is gas mileage, we averaged about 21 MPG for the trip. While this isn't terrible and is mostly due to the added weight of the conversion, it would be great if it was better and because I only have a range of about 370miles, refueling stops happened more often that I would like. The other major issue I found is while Toyota's 3.5L V6 certainly has adequate power, there were several instances where some extra torque would have come in handy for highway passing and merging. During my drive, I also noticed several minivans of various brands towing things like small trailers, or boats. I wondered how many people would forgo a pickup truck if a minivan could be had with a larger towing capacity. That is when it hit me, what if someone dropped a diesel engine into one of these people movers?
This is where I believe Dodge is missing out on an opportunity to offer something Honda and Toyota don't have. Chrysler (FCA) has been on a roll with adding diesel power-plant options to their SUV and truck line. Of course the biggest downside to the 3.0 EcoDiesel is cost. The oil burner will add around $4500 to the cost of a Jeep Grand Cherokee (depending on trim) and while having 420 ft/lbs of torque in a minivan would be awesome, it is also overkill.
I have to imagine there is an option in the FCA parts bin that would be less costly, and could deliver both the torque and MPGs that would make the Grand Caravan a serious hauler. Perhaps a sub 3.0L 4cyl diesel that has an output of around 200hp and 300+ ft/lbs and could get at least 35mpg.
A while back I drove a Grand Caravan with the Braun mobility conversion and I came away unimpressed compared to the Toyota. However, the addition of a diesel motor might have changed my mind. So what say you readers, could an oil-burner take the minivan to the next level? Or would cost and complexity get in the way?
@AutomatchTom is a professional car buying consultant, lover of all things automotive and a bit wagon obsessed. You can find more ramblings and plenty of carporn here.