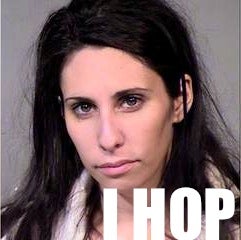 GLENDALE, AZ - Police in Peoria say a woman is in custody for allegedly hitting a restaurant waitress with her car after attempting to "dine and dash."


They say 24-year-old Nicole Angelina Raia is being held on suspicion of aggravated assault with a weapon, theft and possession of drugs after heroin was found in her purse.


An International House of Pancakes waitress in Glendale told police she noticed Raia and her lunch partner's nearly $26 bill wasn't paid Tuesday.


The waitress walked outside and tapped on the window of the car in an attempt to speak with them.


She walked behind Raia's car to take down the license plate number when Raia allegedly backed up her car, striking the woman before driving away.


Police didn't know Thursday if Raia has a lawyer.
 http://www.abc15.com/dpp/news/regio…