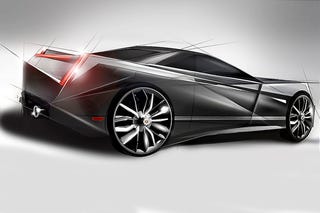 Why? Because you have to start from scratch, literally.
Johan de Nysschen gave AG an interview at the NY Auto Show, and sports cars were among the topics.
There are good news and bad news.
Good news: Cadillac will ultimately build a high end sports car/supercar.
Bad news: Cadillac will ultimately build a high end sports car/supercar.
Other notable news:
- de Nysschen will probably step down after the launch of the said sports car(That would be my last product; were his exact words);
- de Nysschen also hopes that the sports car will be e something entirely different, when compared to the Audi R8, and that it will stay true to the Cadillac heritage;
- the Elmiraj land yacht, will not be built;
I never suspected that Johan de Nysschen lacks ambition, but producing a high end sports car or supercar that's totally different from what the competition is offering, based on Cadillac's heritage seems almost impossible. Why? Because sports cars were never Cadillac's strong point. If you ask people to name a few Cadillac sports cars, they won't be able to do it.
If they opt for an FR configuration, just for the stupid reason of keeping the distance from the R8, they may end up with something like this.
And in that case, Cadillac could be in trouble with the sharks of the segment.
Being more flamboyant than Ferrari or more technological than the GT-R is pretty hard.
But the R8's top attributes, like precision, built quality or sharpness, seem to be easier to match by Cadillac's design and engineering departments.