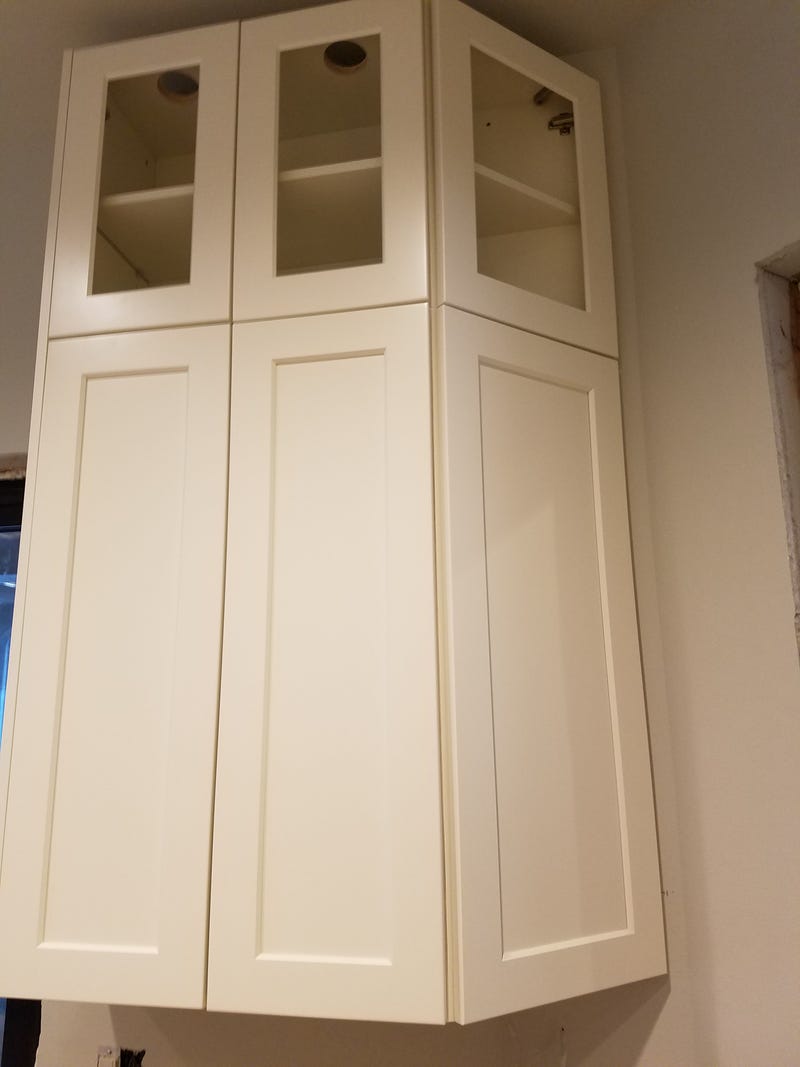 If you don't, I'll bet you live longer. Example: all the cabinets in the kitchen look like some variation of this. The perimeter of the shaker-style face is the same everywhere...
Except... one... area...
The first photo is of an identical tower, yet all the faces are correct... Theory? The second tower was ordered incorrectly and someone is hoping the buyer will never notice.