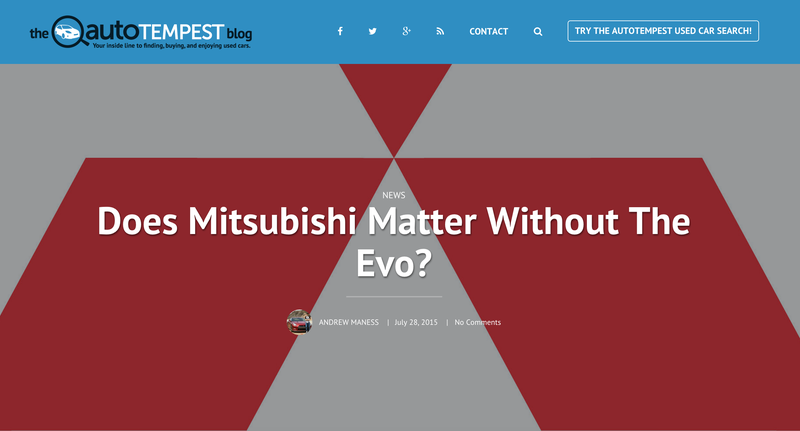 When GM killed off Pontiac people were super bummed out. They were all, Oh no, not Pontiac! I swear I was thinking about buying a GXP as soon as my divorce was finalized. Those folks who lamented the loss of the brand were understandably butt hurt because they felt the rug had been pulled out from under them. There might have even been a few folks who felt that way about Oldsmobile.
Evo fans definitely felt the same way when Mitsubishi announced that 2015 was the final year for the legendary nameplate, and even I, being the Subaru fan that I am, felt bad for them. Without the Evo, Mitsubishi is just another car company churning out OK vehicles and we've got plenty of those already.
So when Mitsubishi announced that they were ceasing operations at their only U.S. plant last week, my reaction wasn't, Oh no, not Mitsubishi! I swear I was thinking about buying an Outlander Sport because it's actually a good value in the market place and its backed by a solid warranty. Nope, instead I thought to myself, well that sucks for the people working at the plant and then set about writing this article for The AutoTempest Blog.
-Andrew
email: theroadlessdriven@gmail.com insta: @theroadlessdriven