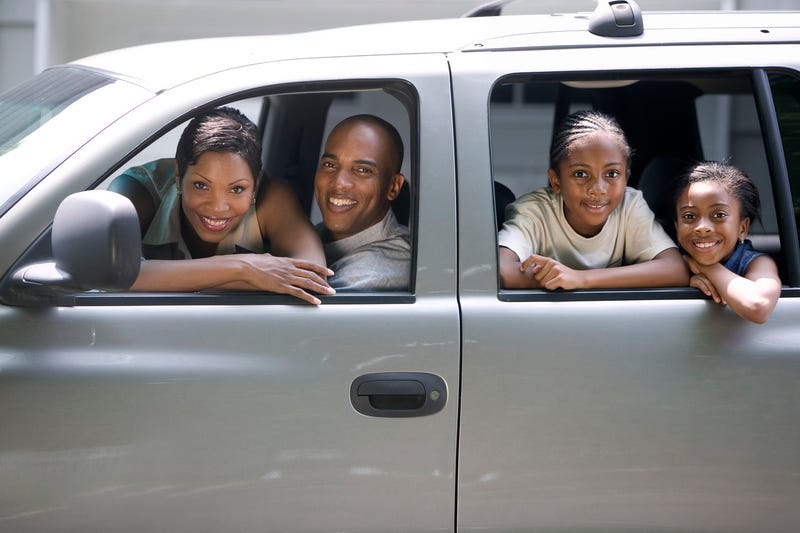 I am in the market for my first car. What started with random clicking on ads has turned into a very precise search. Due to these criteria, it made me wonder: do the cars we grew up in affect our taste in cars today?
I'm a youngster. I was born in 1998. My parents owned two cars at the time. They were however, two pretty cool cars. My dad had a 1993 Saab 900 S Convertible. My mom had a 1996 Jeep Cherokee.
The Saab was my dad's baby. He loved the car. He got it as an early midlife crisis (he was only 30 at the time). It was the only car he bought used (got it in 1996 with 13,000 miles on it). His was in the forest green color with a beige interior and black roof.
Other than his being an automatic, this was his interior. I loved this car. I loved being in the back seat with the top down. The car was lost in 2003 however when it caught on fire and was beyond repair.
It was similar to this except for the fact that his had much bigger flames and was beyond recognition by the time the fire department showed up. The cause: A squirrel at the seat warmer wire, which lit up the whole car upon startup. So yes, the Vampire Weekend's Saab burning upset me. Ironically enough, my dad was attempting to sell the car. He had two people scheduled to see it that day. He couldn't use it anymore as a daily driver. He had two kids, three dogs, and limited cash to pour into it. But the fire made sure it would stay with us. The burn marks from the melted tires are still visible in our driveway. We popped off the badges on the back and keep them in our garage.
My dad took the insurance check and bought a new 2003 VW Passat. It was the base model with the stock engine, cloth interior, and no added extras. He simply wanted a taste of Germany.
Looking back now, I am realizing that the car was not that attractive. I never payed attention to it until now. Hmm.
My mom's car now. A 1996 Jeep Cherokee Sport 4X4 four door.
Bought new in 1996 at Freehold Chrysler Jeep (home to some of the most annoying commercials ever). It was black with the grey cloth interior. It did have that dumb red plastic moulding on the sides. The Jeep was cool. I loved the noise of that 4.0 litre engine upon startup. It had a bit of power. We never towed anything in it. We did do a lot of road trips though. From Key West to NJ and back to Fl and back to NJ and then back to Fl, it never really let us down in any department except gas mileage. But back then, no one was that concerned with gas mileage. Gas was cheap. No one cared about your MPGs then. My mom loved the ground clearance. Although she never left pavement, she hated being low. that is why she will never drive a wagon.
We got rid of that car in 2006. The starter began going and it was losing all of its paint. I remember carrying a huge wrench in the glovebox. When it wouldn't start, I'd crawl under it and bang the starter a few times, and it'd work. It had 96,000 miles on it when we sold it (ironic, considering it was a 1996 (at least to me)). We then got a 2007 Honda Pilot EX (2WD).
It is very similar to this one, except we got it in Aberdeen Green Metallic. It was bought new at Wilde Sun Honda in Sarasota Fl.
The Jeep wasn't traded in however. We sold it on Craigslist to someone who turned it into an off roader that was handicap accessible (he was in a wheelchair and modded it so he could still drive it).
We did however trade in the Passat at this time. It was having all kinds of problems. The electrical system was fried. He traded it in for a 2007 Honda Accord EX sedan in blue.
It was very similar to this except his was in Royal Blue Pearl. He sold this on Craigslist in 2007 before we moved back to New Jersey (wasn't possible to take two cars up there at once). Once up there, he bought a 2012 Volvo S60 T5 in Ember Black Metallic.
We got the premium package so it has leather (yay leather again!).
This car is his new love. He likes it more than his Saab. The power is great. The comfort is all there. The warranty covers everything (but tires). And he got a great deal on it. I also love this car. I get to drive it (yes, I have a permit) and it is so smooth and quick. This car is better than its German counterparts (we test drove the Audi A4, BMW 3 series, and Infiniti G35, only skipping the Mercedes C250).
So, that is the history of our vehicles during my time. Now, back to myself. I, as stated earlier, am looking for a first car. I have narrowed it down a lot. The main car I am looking for is a Volvo C70 convertible. A 2001 or newer if we are talking specifics.
This is my ideal car. It is safe (since its a Volvo). It has some power. And it is a convertible.
My other ideal car is a lot harder to find. A 1998 Volvo V70R.
Safety? Check. Speed? Check. Practicality? Jumbo check. And it even has AWD.
So, because of this, I began wondering. Did the cars I grew up in influence this? I say yes. The C70 especially. I grew up in a convertible that was Swedish. That Saab made me love convertibles. It made me love Swedish cars (which is why I also love the Spyker). The comfort part of it rubbed off too. These both have leather, like the Saab.
The Jeep also rubbed off a bit. It is why I like the V70R, it is practical. The AWD keeps it planted. It also is the main reason I do not like the 2014 Jeep Cherokee.
I prefer the boxy look of the 1996 much more. I prefer the sound of that big 4.0 litre engine. I prefer the main reason it was built. That old Cherokee was not made for comfort. It was made to be driven hard in all weather. I don't see this one being able to.
So, what did you grow up in? Do you feel like it influences your car choices today? Did your first car reflect your first car you grew up in? Let me know below.