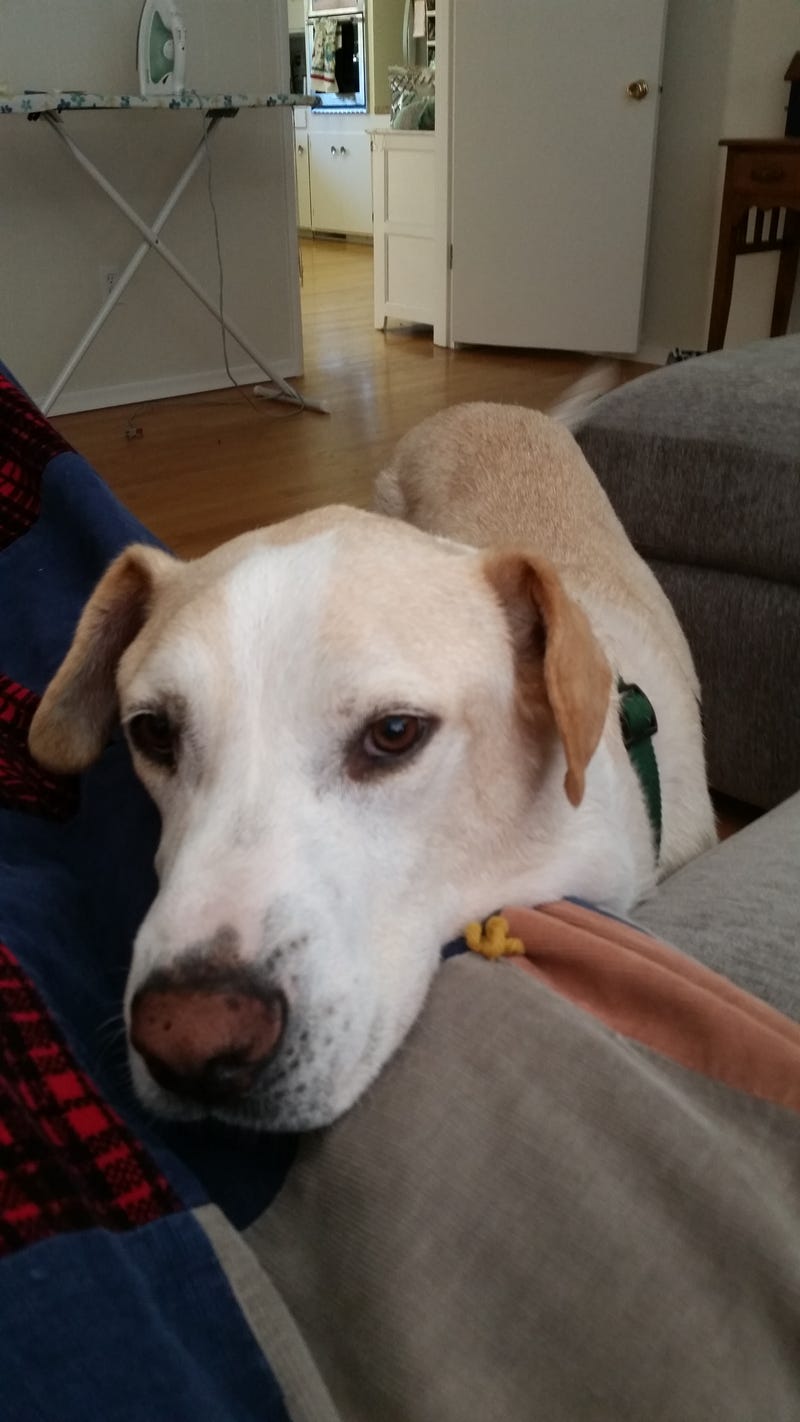 I mentioned a while back that my lab mix wasn't taking well to the presence of a tiny human in the house, and that I'd have to re-home him. Well, even though I convinced myself that he and I hadn't had the best of relationships over the years, I still got pretty damn choked up when he went to the Oregon Humane society on Tuesday. I'm still in Las Vegas for work, so the Mrs. took him in for his appointment... They accepted him, and I never really got to say goodbye. He was in my life for nearly 10 years, and was a pretty good boy up until he got testy with my daughter.
OHS has an excellent record for adoptions, and they're a no-kill shelter. I had to wait quite a while to get him in for an appointment- the reason I wasn't there to take him... He was taken in on Tuesday, and adopted today!
I'll miss him, and I can't help but feel like I failed him... but I hope I gave him some great years and a chance at a loving, child-free family who will shower him with affection.
Bye, Satch... :,(