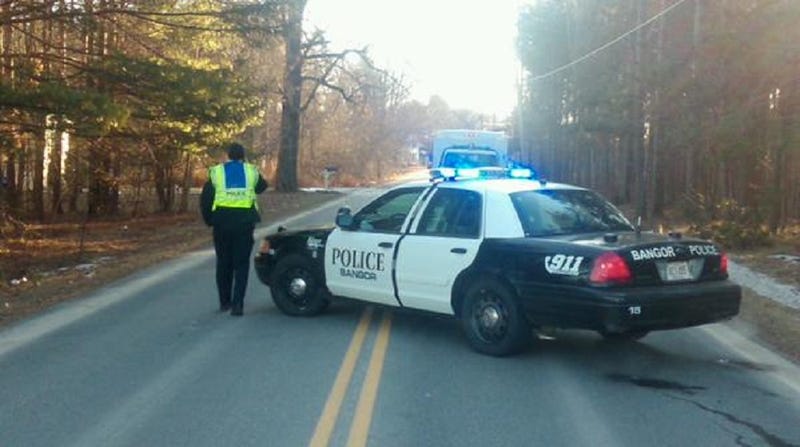 If you're on Facebook and haven't "liked" the Bangor Maine Police Department, you're seriously missing out. No matter where you live in relation to the land of Stephen King novels, their witty commentary is highly amusing while offering handy legal advice - in this case, "Drinking and Driving is still illegal."
To make their point, the Bangor fuzz shared some anecdotes of some of the creative ways people got caught drinking and driving this past weekend. They also offer helpful tips to avoid getting caught, such as "We strongly suggest avoiding drinking beer while driving." For example:
Got Seafood? Individual needed some. Went to Main Street seafood location. Parked vehicle in the middle of Main Street. Not an approved parking location. Found to be inebriated. Also had no current license as it was suspended for other reasons. See fifth sentence. Arrested. Even though it was lunchtime, no seafood for you.
Also:
Broadway. Vehicle traveling well in excess of the posted 25 mph speed limit. Vehicle stopped for violation. Field sobriety testing done. Found to be inebriated. Claims include STB's (Standard Two Beers). Officer decided that the STB's must have been huge. Field sobriety testing verifies the possibility of, huge beers. Individual escorted to jail. Don't speed.
Those STBs must have been 22oz Allagash Tripel with a 9% alcohol content. I wouldn't drive after just one of those.
Main Street. Bangor Police Department parking lot, 1 a.m. Vehicle pulls into through do not enter portion of driveway. Headlights are not operating. Possible difficulty seeing DO NOT ENTER sign because of headlight issue. Officer checks with operator concerning these two issues. Operator found to be inebriated. Also found to have bail conditions for previous, similar issue. Testing verifies officer's concerns. Operator taken to jail. Select parking lots carefully after dark. Use your headlights; please?
You can read the full list of this weekend's shenanigans here.
(Photo credit: WABI)