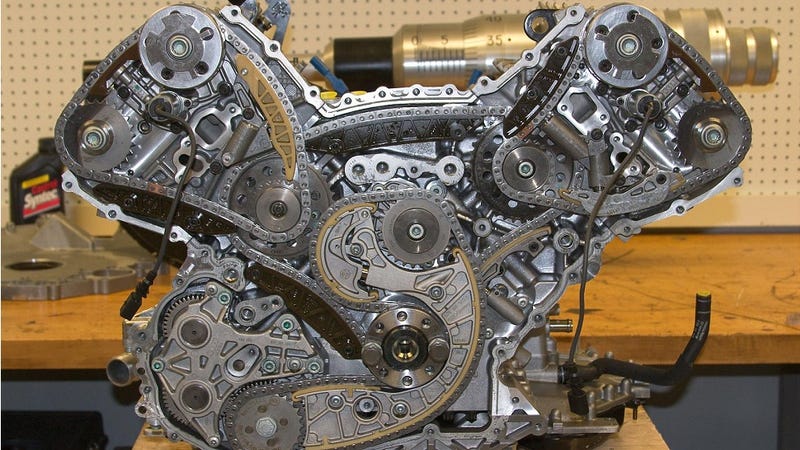 As I was doing my usual weekend search on craiglist for my next project car I noticed an Audi wagon that was obviously misrepresented and figured I should write on how to spot it. It is important to protect yourself when buying a vehicle so you don't end up with a car that has a pile of issues.
"Just Needs"
There are many cars that are listed online with a good price and a small disclaimer. They will usually say that it just needs a tune up or just needs a coil pack. Most times there are bigger issues because if it was that simple the seller would have completed the service and listed it for a higher price. What brought me to write this story is this S4 wagon that I noticed over the weekend. As you can see it is priced very low but you will notice the seller states "Check engine light on showing engine misfire. Possibly a coil or the coil pack." Some of these Audi's did have issues with coil packs but they are fairly inexpensive and would not take a lot of time to replace. If you do a little searching on the Audi forums you will find that another common issue that causes misfires is if the timing chain is loose due to failing guides and causes timing to be off. Since this generation S4 has the timing chains in the back in one of the most convoluted setups of recent time this repair can cost you anywhere from $3500 to $10000 and in turn cost you more than the car itself. It is very important to be wary of any ads that state that it just needs something and to do your research on the car specific forum for the most common causes of those issues. In some cases you will find that the repairs can be done fairly easily but most of the time the seller is dumping the car because it is too expensive to repair.
Research, Research, Research
Research is a big factor when making a car buying decision and since the timing chain issue on the S4 may not be commonly known to a lot of people it is important to research any model of car that you may be looking to buy. Some good places to start are to look at Technical Service Bulletins and Recalls for cars to see what the common issues are. Another good place to look is the forums for the specific model of vehicle you are looking at. There you will find many of the common issues as well as estimate on how much they cost to repair at a shop or doing a DIY. The forums will also lead you to see how much it costs to maintain a certain vehicle and how long wear parts last in most cases. Also, do a Google wildcard search, in this example we would use: Audi S4 * repair. This will return pages with common repairs posts or common repair questions from owners.
The Free And Easy History Check
If you are searching for used car and have found something that looks like it may work for you from the ad, the first thing you want to request is the VIN number. This is an easy step and allows you to verify information about the car before you spend time to go out and look at it. Once you have the VIN number you can visit the National Insurance Crime Bureau (NICB) website and check whether the car was reported stolen or salvaged for free. They will give you a basic free report which will allow you to decide whether you wish to proceed with buying the vehicle. Once you are satisfied that the vehicle shows clear you can proceed to go check out the vehicle but be sure to save the VIN for later.
Get It Inspected
Once you schedule a test drive for the vehicle be sure to schedule some time with a local mechanic to get it checked out. This is usually fairly inexpensive and allow you to spot any problems right away. While you have the car out for the test drive and inspection it is a good idea to check over the body work. First, look at all of the panels for any obvious variations in body work. Also look for any stickers on the insides of the panels or on the back of the headlight that may show an aftermarket part or have an RDOT marking. Lastly, you may want to check the paint thickness. This can be done using some expensive meters but it can also be done using simple magnet device that can be found online for around $70. These are not too expensive and work great if you just buy the occasional project car or flip. They can tell you if there is body filler or if the paint is thicker in one spot than another.
Complete The Sale
Once you are satisfied with the test drive and inspection you should leave the car and head home. If you are absolutely in love with and want to make sure you don't lose out leave a small deposit for the buyer to hold the car. Heading home serves two purposes, it helps you avoid an impulse buy and also allows you time to check the history. When checking the history of the vehicle I like to check both Carfax and Autocheck because many times they have different information. Once you are satisfied that the history looks good, schedule a time with the seller to complete the purchase. If you have recorded any issues from the earlier inspections, bring those up to the buyer and use them to negotiate a lower price to compensate for the repairs that will need to be completed. Make sure to stay within your budget when making any purchase and don't let your eyes pull you to something more expensive sitting beside the beater you came to look at. Above all, be willing to walk away from the purchase if anything comes up that is fishy or does not match what you are looking for.
---
Bozi is the founder of Hoonable.com and creates articles on everything from engine swaps to late model car restorations. You can follow him on Twitter and Facebook or drop him a line at Hoonable!