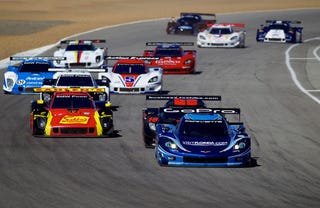 But USCR just released most of their schedule.
Three things I took away.
1. Mosport and Baltimore are undecided. Constricting Mid-Ohio and Lime Rock are off, I'm sure as hell Baltimore isn't going to be on the schedule. Maybe we can get Formula D to be one of the support races? Also, is SRT going to continue to sponsor the race?
2. I just realized 4 of the races are 6 hour or more affairs. Somewhat interesting concerting there are 12 total races.
3. So each class (GT and DP/P2) is going to get their own individual race. Huh.