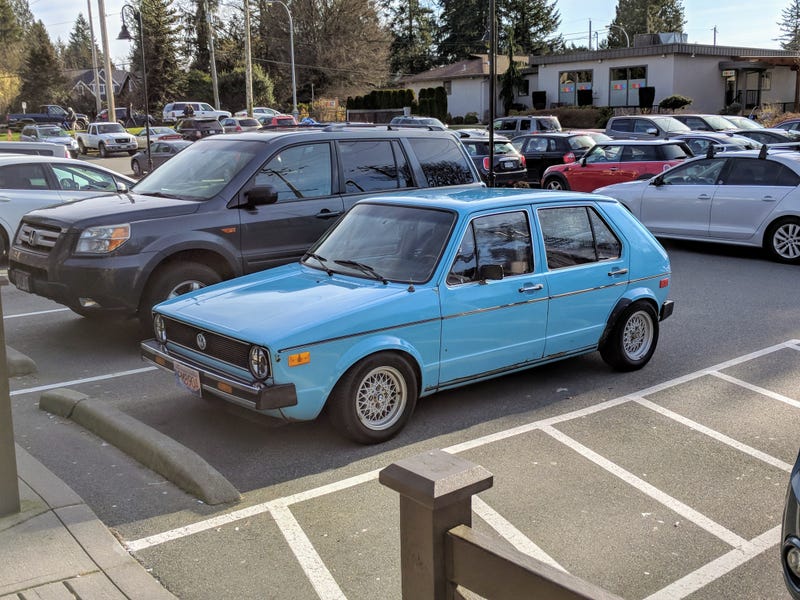 This VW is owned by a local guy, about my age who works in a few of our boutiques in the village. The guy is mega hipster, handlebar mustache and everything.
I would have never guessed he was onto cars. One day I was out in the countryside"driving responsibility" when a silver VW GTI came out of nowhere and started matching my speed behind me and driving in the same manner. It was fun to have another driver drive with me! We left the country and the GTI pulled along side my car and who is it? Hipster barista. Blows my mind.
Anyway, never make assumptions on who is and isn't a car person.