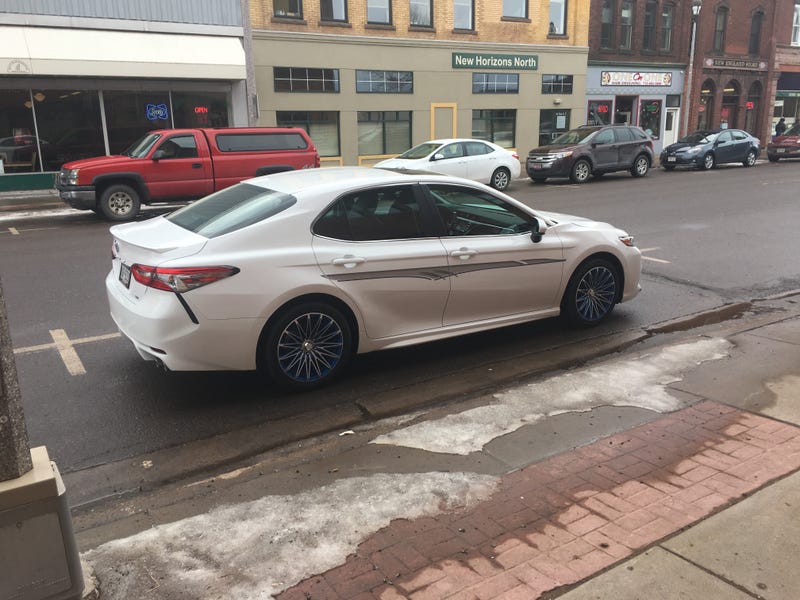 The wheels caught my eye, but the RV graphics got me hooked
EDIT: I just saw the owner driving it and I actually know her. She's in her late 50s and also owns a massive, and very orange Harley Davidson. Which she, being your average short, stout midwest woman, of coarse looks tiny on. Also she always wears a mini skirt over her pants and very odd hats. I'm not sure what her previous car was because I usually see her driving a company vehicle, she works for a services that cares of people with special needs, usually mental disabilities.
She's a vey nice, and very odd lady.