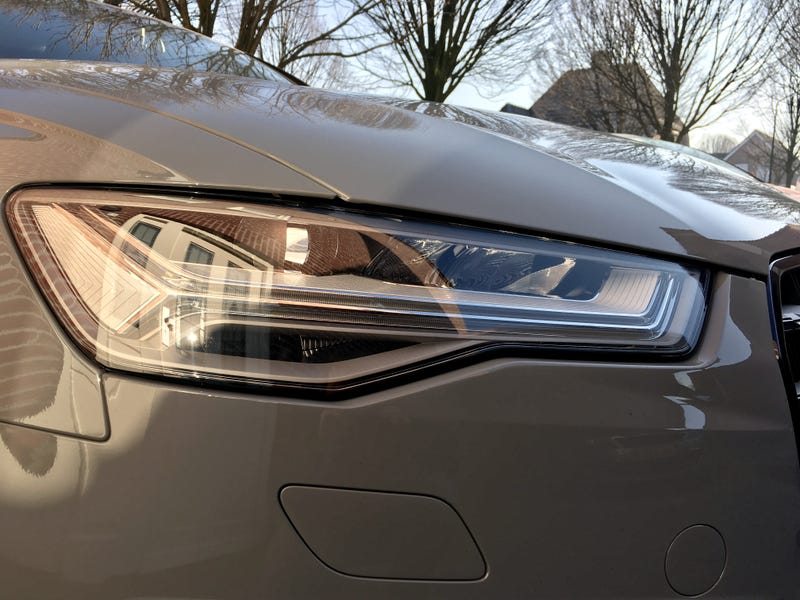 (Well, more like down on the driveway, but anyhow)
My uncle came by to show his new Audi A6 Avant 3.0 TDi Bi-Turbo quattro Competition, in the RS and Competition only colour Nardo Grey. That's 326 hp and 650 Nm of torque worth of diesel wagon. Though I'm sure it'll be slightly chip tuned soon, seeing his previous A6 was chipped from 240 hp to 280 hp IIRC.

At first I wasn't too sure about the colour, but it looks great, especially combined with all the blacked out trim, and the dark grey wheels. Overall it's a great car, with a lot of S6 chassis bits, and trim bits, while still being a practical diesel.
Nardo grey is a bit of an odd behaving colour though, it looks way brighter in the sun than it does in the shadows, which is a bit odd for a non-metallic colour.