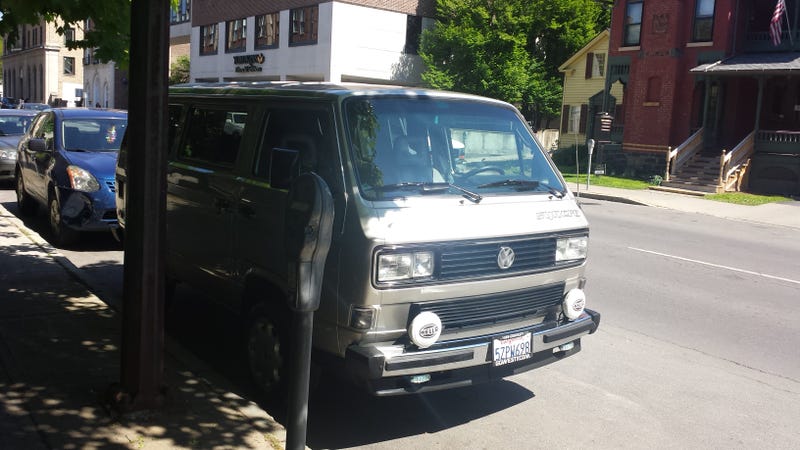 An Ithacan Afternoon. Pristine Synchro + CRX Si. Both from the west coast, no surprise. Dogelopnik bonus because they aren't (too) slobbery for once, though my boy-dog took the paper towel I was using to wipe him off in protest.

I hate looking like a creep so I just snapped a quick pick of the Syncro before hopping back in my car, unfortunately missing an opportunity to talk to the owner, who was talking to another gawker. I have a huge attachment to those vans. My parents moved our family from Colorado to Upstate NY a blue non-syncro when I was about 4. The Si on the other hand I spent a lil time with.

Not sure if this is a stock paint scheme (any Honda pros?) but it works.

Sshhoo majestic... cow lick has been there since he was a puppy. Sometimes the groomers style it with a blue ribbon. He's quite the dandy.

Lord Helmet! Heheh he responds to that now.
Dad vs. my big Girl. Their heads are like giant furry medicine balls they will smack against you. Mostly my crotch.