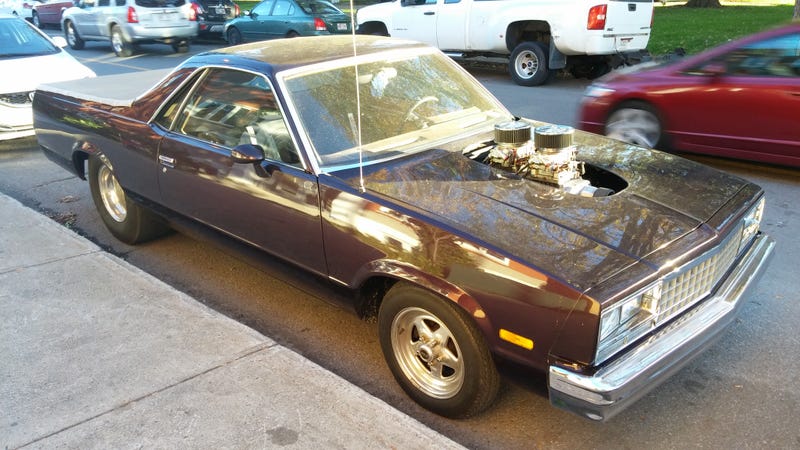 I was glad to find this car the other morning. I had heard it roll by the previous evening and it sounded like a demon.
Fat drags on the back and skinny up front? Check. 5-point harnesses? Check. Very, very loud exhaust? Check. Insane supercharger howl you can hear blocks away? Check.
Arguably not street-legal here, but who cares? Classic drag monsters are classic.