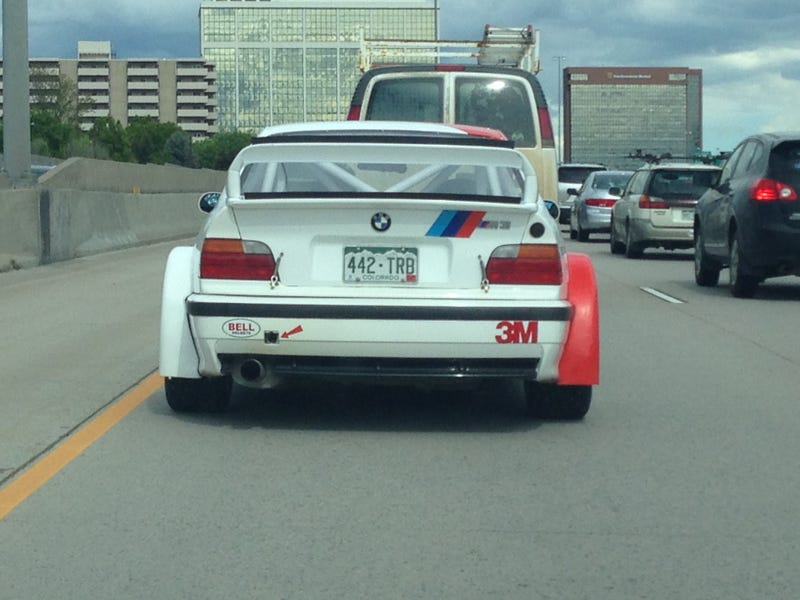 M3 racecar I was behind on the commute home from work the other day. The right side was ///M liveried. It was beautiful and sounded sublime. 10/10, would commute with again.
Definitely the craziest Panamera I've ever come across.
Flaming wagon. No clue what this car actually is, though.
Brown Betty sippin' on some juice.
idgaf about Mustangs, but some of I know some of you fine people do.
Dinan 3
Pontiac G6 GXP
Porsche 911 & Polaris Slingshot
Some sort of very loud, modified Ferrari 458 Ferrari 458 Speciale
Fun Jeep with a cool bedliner (?) finish.
Some Rolls for you.
Audi RS4
Beautiful NSX.
If I had to look at it, so do you.
Fantastic old Land Rover Defender.
Whale tail 911 Turbo!
Alpina B7. Gimme dem wheels.
Yay old Jeeps!
Seriously clean Mercedes 560SL.
It was perfect roadster weather yesterday, and this bastard had the top up on his SLS.