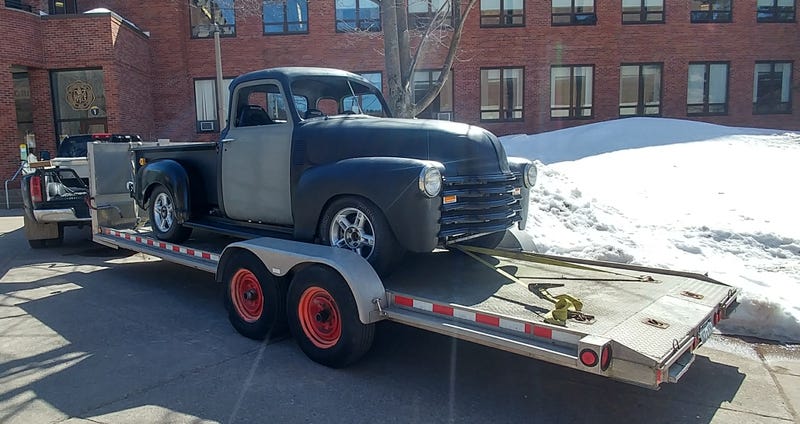 Project cars on the road in Michigan can mean only one thing: winter is done!
The truck has a 5.2L V8 and these guys are converting it into a hybrid! It has a 5 speed stick too!!
I also spotted a pristine Saab 900 turbo. No pic coz I was driving.