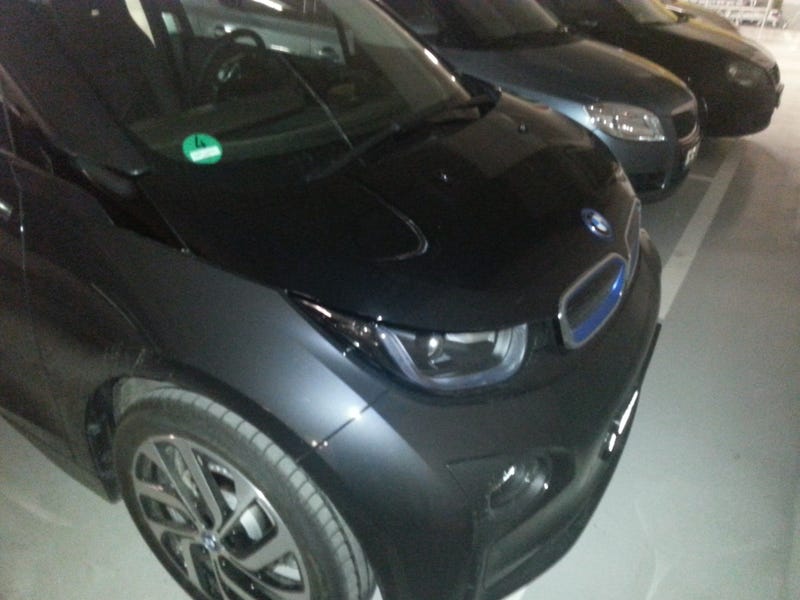 I have to say that it looks much better in person than in the promo press pics we saw before.
Having just one colour actually helps.
In this purple/brownish/dark red (hard to tell in this light) it actually looks quite cute. Still not a fan of the sagging beltline, though.
Oh, and as you can see by the Puntos parked next to it, it isn't even particularly tall for a compact.