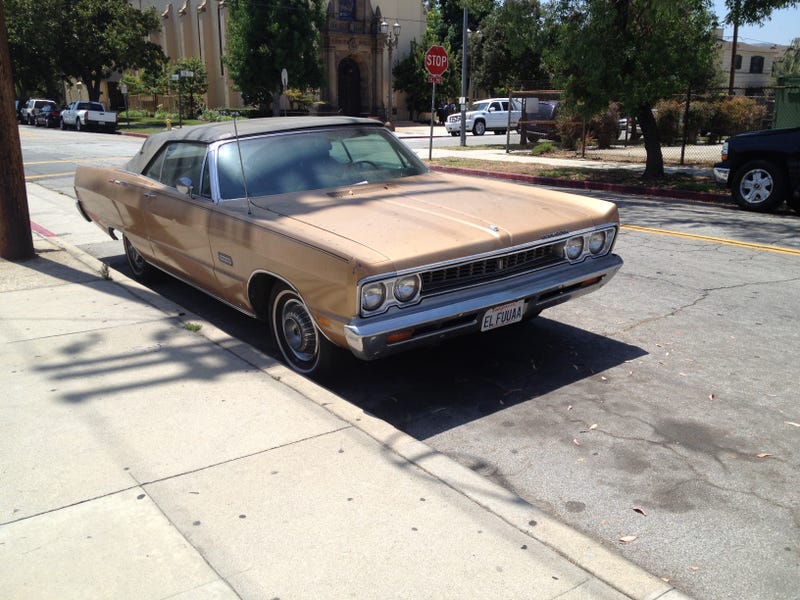 This humongous '69(?) fuselage Sport Fury convertible that looks to have recently awoken from a long slumber has been parked up the street from me for a few days. It's awesome even with a thin layer of grime all over it.
I have something of a fetish for these a/c decals.
It features a fresh parking ticket, unfortunately. I imagine it costs about the same in gas to move it to the other side of the street on street cleaning days as the ticket is, so I don't blame them for just leaving it.