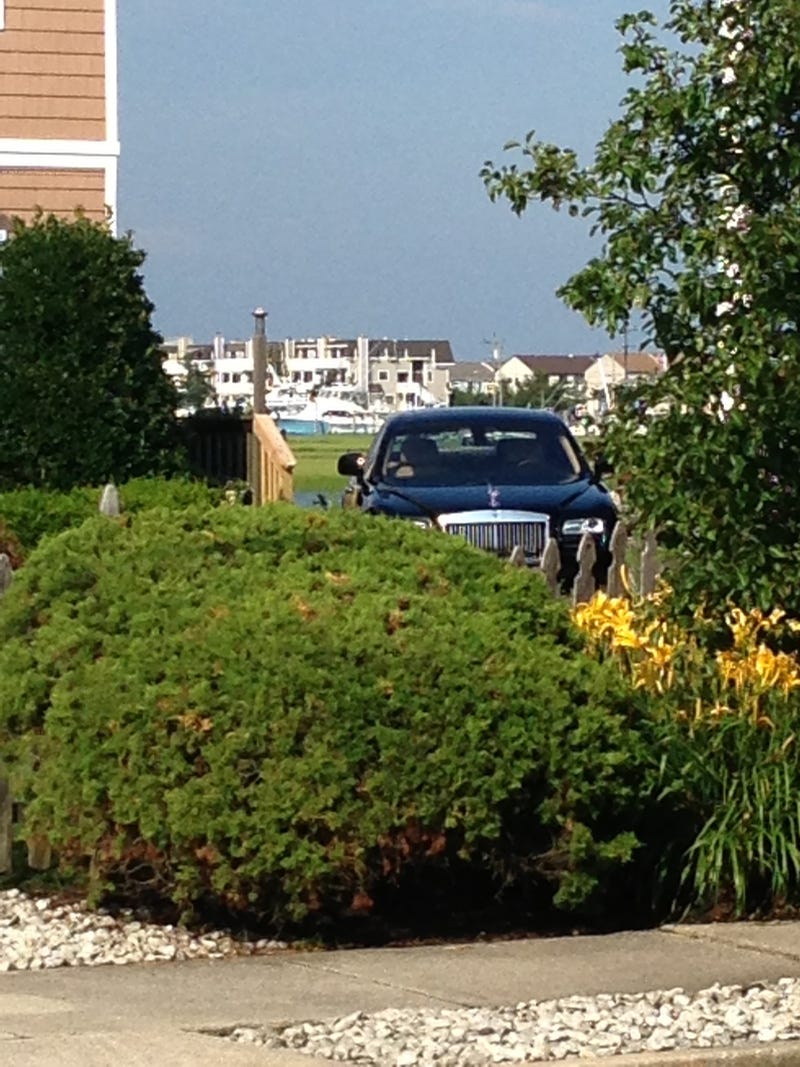 Good morning, Oppo. I'm spending the week in Avalon, NJ, the island that the Great Recession forgot (for non-Philadelphians, it's basically the Main Line South) and I just had to share the beautiful Ghost parked across the street.

I want it. Besides the fact that the weather's nice and I'm at the beach, being a fan of big luxury cars, I'm in heaven here. In addition to every third car being an S-class, 7-series, A8, LS, etc. I've also seen Bentleys, AMGs (E63, S63, more than one G63), a CTS-V wagon, and someone in town has a very nice 550i M-sport. I'll post pics as I get them. But for now, this Ghost takes the cake.

Also, people actually buy the Lincoln MKS? Seriously, in the 2 days I've been here I've spotted like 6 of them, which is more than I had seen everywhere else in the past year.