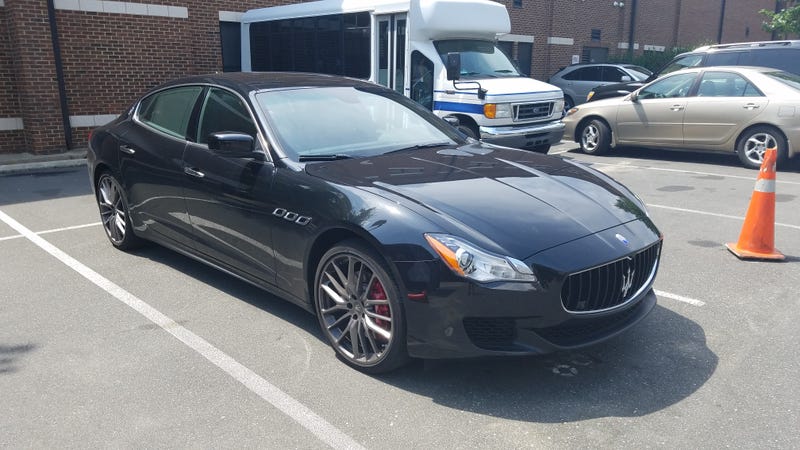 Very nice Quattroporte GTS to start things off.
Speaking of Maserati, there was this Ghibli SQ4 parked right down the street. I think they look great, but have heard that they are not that good.
Across the street fron the Ghibli was this lonely looking C6 Corvette Grand Sport. I've always thought that the Grand Sport was quite underrated, on C6 standards. I think it's the wheels.
For PJ, there was a Shakir Orange M4. I'd take an M3 because doors, but the M4 has Properly Good Lines.
Lastly, there was this sign for me and only me. Yes, I'm applying tomorrow.