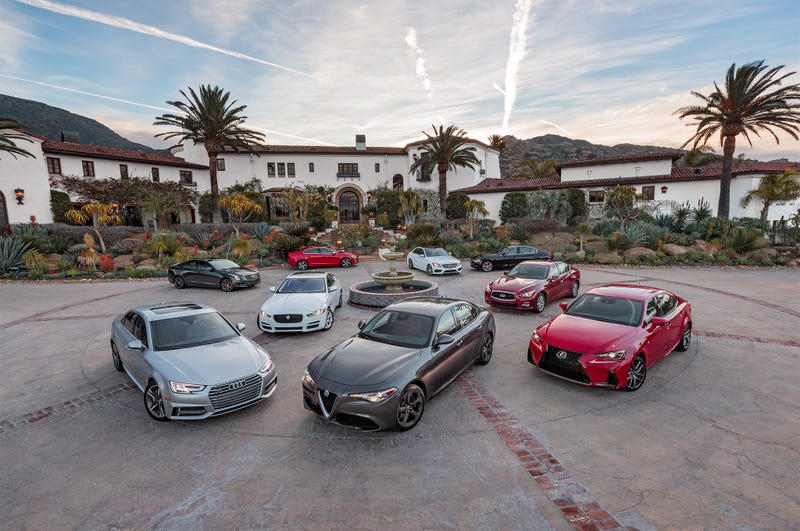 Four vehicle garage! All vehicles must be priced between $50,000 and $60,000 (no more, no less). Convert USD prices as needed my global friends (or completely change the price range if you live somewhere ridiculous like Singapore). Pick any of the following additional criteria:
Option 1: All vehicles must be brand new with prices that are within the range including destination and options. All must be a trim level and include options you would want. No settling.

Option 2: All vehicles must be from the same brand. You are allowed to use new and used models. Listed prices must be within the range for each vehicle. No haggling.

Option 3: All brands and model years are open however every vehicle must have at least an approximate 500 lbs (226 kg) difference in curb weights.
I actually find this range a bit awkward to work in brand new because a lot of the vehicles starting around $50,000 to $60,000 I would spec out of the range. Or, conversely, I wouldn't spend that much on the spec which moves the vehicles into the range. Hey, there's still plenty of options here so as always, enjoy yo'selves!
*Secret Option 4 (and what inspired this post) was finding FOUR different brand new vehicles from the same brand falling between $50k and $60k out the door that I'd love. I can do two, work out three, but four..nah, son!