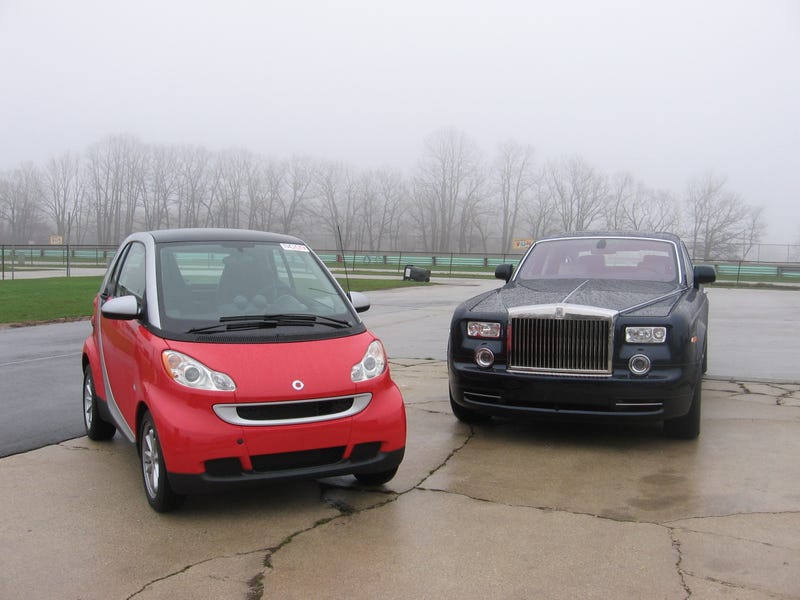 Four vehicle garage tonight. The first vehicle must be from a brand you currently own. After that, the next brands must be alphabetical neighbors to your chosen vehicle and on the list provided below. All vehicles must be from the 2017, 2018, or upcoming 2019 model years (unless you own something not on this list).
Acura
Alfa Romeo
Aston Martin
Audi
Bentley
BMW
Buick
Cadillac
Chevrolet
Chrysler
Dodge
Ferrari
Fiat
Ford
Genesis
GMC

Honda
Hyundai
Infiniti
Jaguar
Jeep
Kia
Lamborghini
Land Rover
Lexus
Lincoln
Lotus
Maserati
Mazda
McLaren
Mercedes
Mini
Mitsubishi
Nissan
Porsche
Ram
Rolls Royce
Smart
Subaru

Tesla
Toyota
Volkswagen
Volvo


*Note that not all brands currently sold in the US are listed. Just the major ones.
If you own a vehicle from a brand not on this list (anything discountinued, extremely exotic, not offered in the US, or not currently a passenger car brand) then you get to pick any vehicle from that unlisted brand. After that, use the list above to complete your garage using 2017, 2018, or upcoming 2019 model year offerings. So if you own a Renault then you can pick anything from them but after that your next choices would be from either Ram and/or Rolls Royce. If you want to use your Harley-Davidson then the next vehicles must be new from GMC and/or Honda.
This is actually what I've been doing for my real garage (see, I am as weird in real life as I am online). Right now I have a Kia, a Jaguar, and a Jeep so my next vehicle would need to be either a Lamborghini or an Infiniti. Place your bets on which of those is next. Give this a try and as always, enjoy yo'selves!