For this, choose one make and one production car for every decade of that make's history.
Obviously, I've chosen SS Cars for my make.
1930s
SS Jaguar 100
1940s
XK120
1950s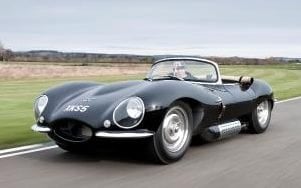 This was close between the XK140 and the XKSS, but since this is dream garage, XKSS won.
1960s
E-Type
1970s
XJC
1980s
XJS-C, for that sweet, sweet targa-ish thing.
1990s
XJ220, duh.
2000s
XKR
2010s
F-Type R