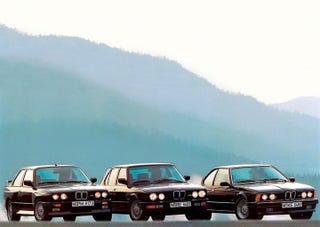 Oppo, welcome again to the Dream Garage game! Tonight's challenge should be pretty straightforward, considering the title.
Here are the rules:
You have a three vehicle garage...
Each car must be from the same brand; but I'll allow luxury divisions e.g: Toyota and Lexus are allowed.
Each car also has to be from the same model year; you can choose any year you want.
I suggest you choose a brand and year with some good variety; it's best to cover more areas after all.
And that is all, have fun choosing your cars~