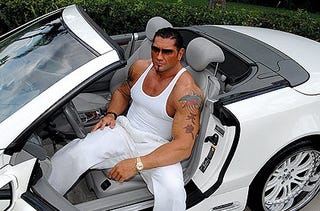 I still can't get over the fact that professional wrestlers are the perfect synthesis of bro and baller cultures. I want you all to help me out tonight and make a TWO vehicle garage for the successful pro-bro and lady pro-bro you know your inner 13 year old still wishes it could be. Here are your criteria:
All vehicles must be model years 2012 or newer.

If the vehicle is from MY 2012-2015 then it must be $80k-$130k when new.

If the vehicle is from MY 2016 or 2017, then it must have an MSRP of $42k and up.

Appearances are what matters most so make sure people can get the correct impression of you at first glance/sound. As always, especially tonight, make sure these are vehicles you'd actually look forward to being seen in and most of all, enjoy yo'selves!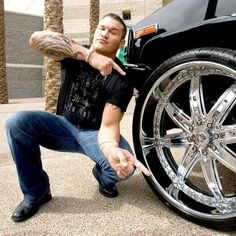 *Feel free to image search "professional wrestler cars" for more inspiration. They really are a perfectly refined mix of the bro, d-bag, baller (professional atheletes), and hiphop car culture aesthetics. I'm in awe!