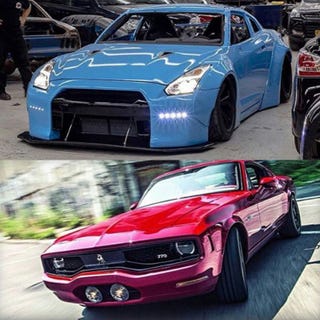 Tonight is a very difficult Dream Garage, which is why I'm breaking it up into three levels. The goal is to set up your garage with the stipulations being that the powertrains are swapped. So far not too bad, but this is where things get progressively more difficult.
Level 1
Pick two vehicles for your dream garage. Swap the engines, transmissions, and the wheels being driven.

Level 2
Create a three vehicle dream garage. You need to keep the original vehicles you chose for Level 1 and do the powertrain swaps across all three vehicles.

Level 3
This is the very difficult one. You need to create a five vehicle garage while keeping the original three vehicles from Level 2. You CANNOT recreate any of the swaps from Level 1 or Level 2.

Honestly this is three cumulative Dream Garages and I'm not expecting more than the most hardcore Dream Garage Players to make it past Level 2. Good luck keeping all your favorite vehicles. Huge points for diversity (I'll leave that to you) and as always, enjoy yo'selves!