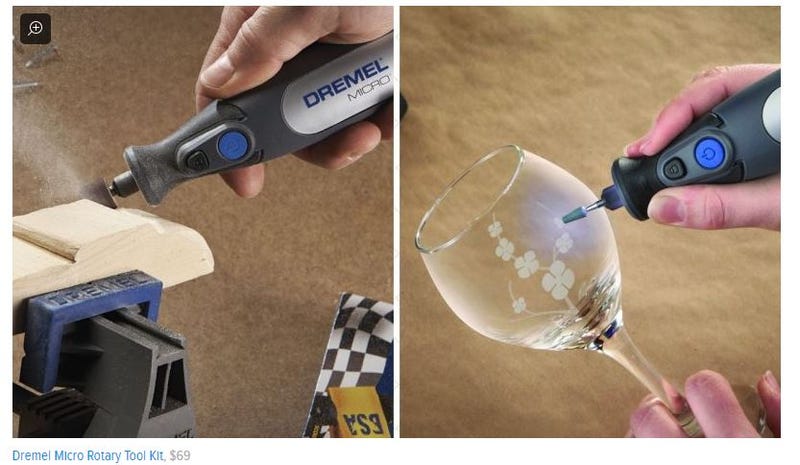 I like your grinders. I've had my most recent one for a long time. Great for little stuff.
Shaping wood? Sure.
Precision cut-off wheel? No problem.
Sharpening lawnmower blades? Let's do it.
But come on. Get real. There's no WAY an average person is hand-engraving a wine glass with an intricate design with one of your rotary tools.