And the metering? Done with an iPhone app.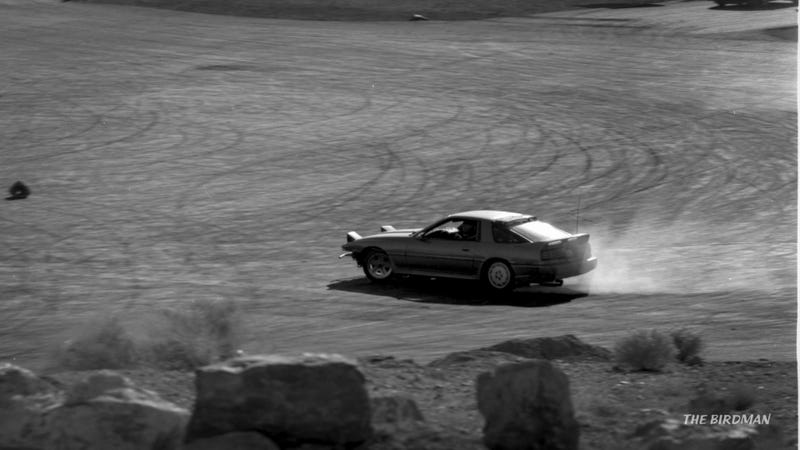 I went out to the Just Drift open drift/practice session a few weeks ago to test out my new to me camera. If you're in Southern California and want to drift, you should definitely check out one of their events. This is the first batch of negatives I've scanned. Yes, I said negatives.
This was actually my first time shooting film in a full manual camera. These were taken with a Kiev 88 medium format camera, most with a 300mm lens. They're all cropped, some a lot, as the camera has a few light leaks and the uncoated lenses tend to flare, a lot. (First time shooting with completely uncoated lenses too.) I'll get better dealing with that, but for now this is what I have to share.
See, like I said, light leaks and flare. It's to be expected with this camera, and now that I know where to start, I can do a lot to get rid of them. Other than that, shooting film was a great experience. It really teaches you patience. You can't just keep clicking away like you can digital.
The Kiev is also full manual, you don't even need batteries. You do need a light meter however, as there's not one built in. I used my iPhone (of course there's an app for that). I know I was a pretty strange site to behold. Squatting down with a camera that looks like it's from the fifties in one hand and a DSLR slung across my back, I pull out my iPhone and meter my shot....people must have been very confused why I was taking an iPhone shot when I had two real cameras! But anyway, enough talking. I know you guys just want to look at the pictures anyway. Enjoy!