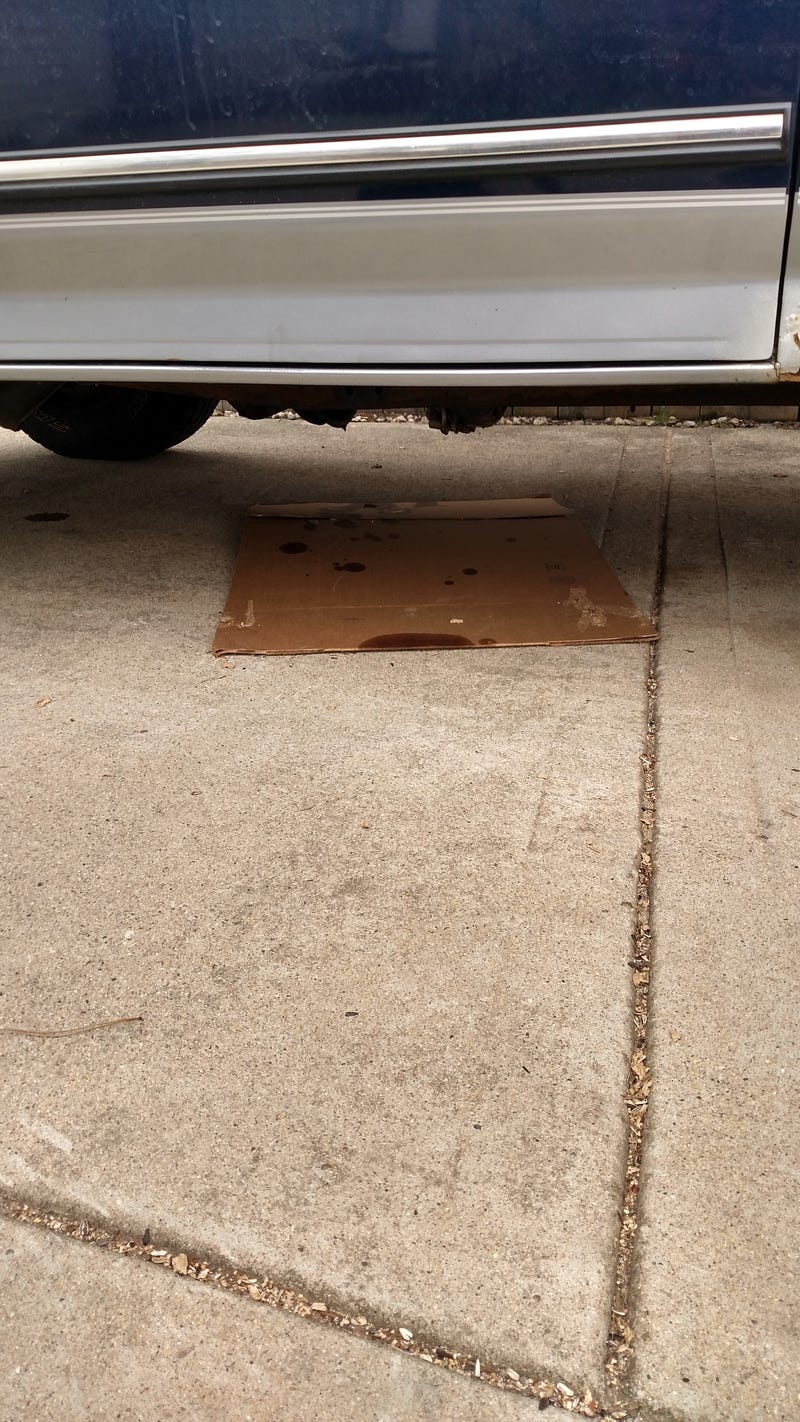 Like water torture it's been driving me insane.
Three different Trans pan gaskets, two helicoils and four attempts to stop this leak.
I forgot the advice I usually give new Harley owners. That leak isn't coming from where you think it is.
It's not the Trans pan dummy. It's leaking from the Transfer Case adapter. It just looks like the pan is leaking..
It's a damn good thing that this truck is insanely comfortable and reliable. Any of my past rides would have been sold off at a loss out of spite by now.