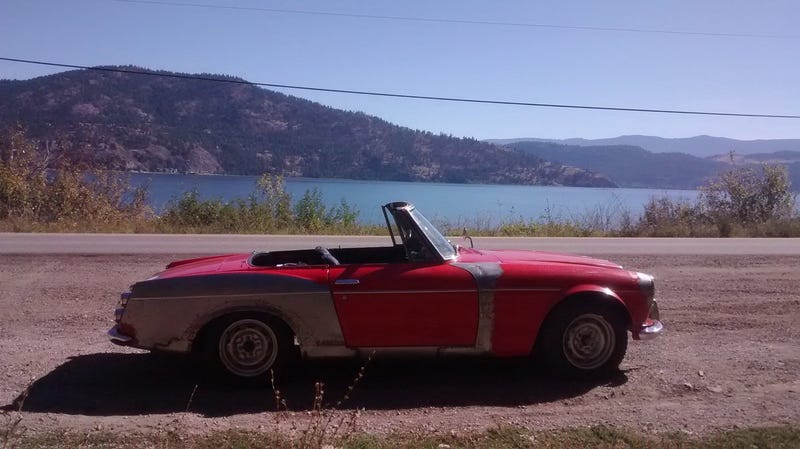 The Vicious machine is back home, after 800 miles of driving, it's back in my driveway, ready for another adventure! Despite the breakdown (and easy fix), Cletus44 and I had an excellent time, our only gripe was that the trip was too short. Somebody even spotted us driving!
We got a lot of looks on the highway.
I love this car, and it's only going to get better and better the more I drive it. Do yourself a favour, buy a classic car, drive it, break it, fix it, and then do it all again.