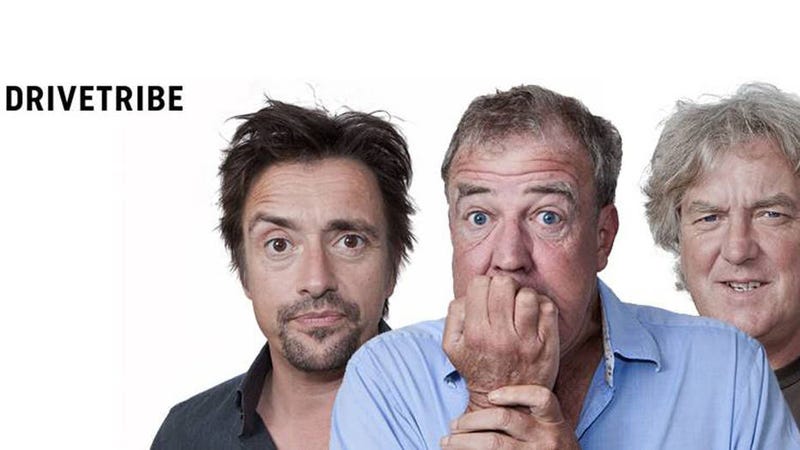 The terms and policies are a bit of a doozy. Even compared to websites like YouTube they have a bit more free reign over what they do with your content and some extra restrictions on posting. A lot of the stuff here is standard social media things, but the fact that they can continue to use and distribute content you deleted and that you revoke your right of attribution is a bit troubling.
Also users aren't allowed to post sponsored content to DriveTribe which seems a bit unfair. That's a bit of a departure from most social media websites like YouTube and FaceBook. Professional photographers may run into issues there if any part of their shoot is promotional or sponsored in nature. Businesses also can't promote themselves using DriveTribe according to this (without paying them, at least). Some might see this as a good thing because it might prevent "Guerrilla advertising", but I think that on the whole it might not be a fair policy since so much car-related content can be considered "sponsored" in one way or another..
Lets look at what it means to post content to DriveTribe starting with section 5.7 of the terms. Bolding is mine.

By uploading your Content to DRIVETRIBE, you grant us (and our group companies) all necessary rights, licenses and permissions to:

(1)use, copy, edit, stream, distribute, store, share and generally make available and exploit your Content on DRIVETRIBE;

(2)to allow us to grant other users of DRIVETRIBE the right to view and share your Content on DRIVETRIBE and via other website and social media sites using DRIVETRIBE sharing and embedding functionality.

(3)use your Content to promote DRIVETRIBE online, and for this purpose, you allow us to create derivatives and edits of your Content, and combine it with other users' Content and Original Content.

The licence you grant to us is:

a.on a non-exclusive basis, meaning you can use your own Content elsewhere;

b.royalty free, meaning that we do not pay you for uploading your Content and granting us the rights to use your Content;

c.is sub-licensable and transferable by us, so that we can grant necessary licences and permissions to enable us to provide the DRIVETRIBE and generally exploit the rights you grant us;

d.on a worldwide basis, so that we can make the content available via the internet and without any other country restrictions:

e.can be ended by you on written notice to us, save that you acknowledge that certain content that you upload will remain on DRIVETRIBE as set out in clause 5.8 below and that we may continue to use your content in any promotional or marketing content created by us.

Whilst we may, in future, place advertising on DRIVETRIBE or introduce adverts in the DRIVETRIBE video player before, during or after your Content, we will not sell your Content to any third party. If we do allow advertising on DRIVETRIBE then we may put in place a revenue share arrangement so that you can share in advertising revenue generated from your Content, and we will update you on our plans if and when such an arrangement comes into force.

5.8. You may delete your Content from DRIVETRIBE using your account profile. However, our right to continue to use your Content outside of DRIVETRIBE for promotional purposes shall continue as set out above.
And then it gets worse.
5.9. We shall be entitled to remove, restrict or suspend or alter your account and any Content (and the ability to share or create Content) for any reason in our discretion including, without limitation, because conduct or Content associated with such account or is or may be in breach of these Terms of Use or Content Guidelines.

5.10. You agree we may use, publish, edit, modify and adapt the Content you make available, or post to or transmit to DRIVETRIBE to enable us to exercise the rights granted under these Terms of Use.

5.11. You agree that we do not have to credit any persons or other media in your Content, and you waive all so called moral rights in the Content.

5.12. You agree and undertake that you are entitled to make available the Content and licence it and grant us the rights set out in these Terms of Use, and that your Content complies with our Community Guidelines (as may be updated from time to time).
So basically they can edit and redistribute any content you post to DriveTribe, even if you delete it. In fact, they can even delete or suspend your account without reason or notice but still continue to use your content. They don't have to attribute you at all.
Even if you write a letter to them asking to revoke their use of your content, they don't have to take down anything they already made using it. I guess that's not unreasonable but it's still annoying (because they won't want to delete an entire promotional video they made when they lose permission for one tiny clip in it).
They are also at will to change these terms and conditions of use at any time and by using the website that means you comply (this is actually normal for most websites though).
As for sponsored content...
1. SUBMITTING CONTENT

1.1. When you upload Content to DRIVETRIBE, you agree that your Content will comply with these Community Guidelines. You agree that your Content will not:

...

1.1.5. contain any marketing or commercial promotions or adverts.

By way of example, your content shall not be a paid for or sponsored promotion, nor will you include any advert pop ups or pre or post-rolls. If you are interested in using the Service to commercially promote or share information about products or services, please get in touch with us at contact@drivetribe.com.
So they can use your content to generate advertising for themselves or their partners but you're not allowed to distribute your own sponsored content though DriveTribe without their permission.
I do wonder what will happen if people flash the GoPro logo or a race team sponsor logo at the beginning of their posted videos though.
As for their Privacy Policy, it isn't the worst in the world, but it's not great. Basically they will collect as much information on you as they can (including location data if you allow it) and use it for whatever they want internally, but they promise that they'll only share aggregate data with advertisers.
1. PERSONAL DATA WE MAY COLLECT ABOUT YOU

1.1. Data you supply ("Submitted Information") includes:

1.1.1. We will obtain personal data about you (such as your name, address, telephone number, email address, photograph) whenever you contact us, register an account with us, submit material through a form, or via part of the Service, for example when you upload videos, we will obtain any personal data which is contained in those videos.

1.1.2. We may also obtain sensitive personal data about you if you voluntarily supply it through the Service. If you volunteer such information, you will be consenting to our processing it for the purpose indicated when you supply it.

1.2. Data we collect includes:

1.2.1. We may monitor your use of our Service through cookies and similar tracking technologies. For example, we may monitor how many times you visit, which pages you go to and which videos you watch, traffic data, your IP and MAC address, a unique device identifier, the browsers and devices you use to access our Service, your internet service provider, and the actions you take when using our Service ("Analytics").

1.2.2. Our Service may also collect information which you make available to us and which is stored on your device, or your Facebook or other social media or similar profiles, including contact information, images, location, video or other digital content ("Content Information"). Details of the information we collect from your Facebook or social media account will be notified to you when you first grant us permission to access your account.
As for advertisers...
2.3. We do not disclose information about identifiable individuals to advertisers, but we may provide them with anonymous aggregate information about our users (for example, we may inform them that 500 men aged under 30 have clicked on their advertisement on any given day). We may also use such aggregate information to help advertisers reach the kind of audience they want to target (for example, women in London). We may make use of the personal data we have collected from you to enable us to comply with our advertisers' wishes by displaying their advertisement to that target audience.
And then disclosure.
3. DISCLOSURE OF YOUR INFORMATION

3.1. We may disclose some or all of the data we collect from you when you download or use the Service:

Submitted Information:

We may share your name and email address with the email service providers we use to keep you updated with news about our Service, and with other third parties we use (who process your Submitted Information in accordance with our instructions) including for the purpose of live chat, marketing, feedback and support.

Information which you include within your public profile, or which you share through forums and other interactive messaging features through our Service, will be shared with other users of the Service.
So they'll share your email with everyone. Annoying but pretty normal.
DriveTribe will probably tattle on you if the Police ask them to. People are probably going to be posting a fair number of videos of laws being broken but they don't really make any effort to make stuff private. Maybe deleting your account could work because they do say that'll make the content "Anonymous".
3.2. We may disclose your personal information to any member of our group, which means our subsidiaries, our ultimate holding company and its subsidiaries, as defined in section 1159 of the Companies Act 2006.

3.3. We may also disclose your personal information to third parties:

3.3.1. In the event that we sell or buy any business or assets, in which case we may disclose your personal data to the prospective seller or buyer of such business or assets.

3.3.2. If we or substantially all of our assets are acquired by a third party, in which case personal data held by us about our customers will be one of the transferred assets.

3.3.3. If we are under a duty to disclose or share your personal data in order to comply with any legal or regulatory obligation or request.

3.3.4. In order to enforce or apply the terms of agreements between us, to investigate potential breaches, or to protect the rights, property or safety of us, our customers, or others. This includes exchanging information with other companies and organisations for the purposes of fraud protection and credit risk reduction.

3.3.5. who are our external service providers as required to deliver and improve our Services.
7.3. However, any Content which you have already shared through the Service may be retained on the Service. For example, users may have shared your videos or you may have commented on other Content. If you deactivate your account without deleting content, that content will remain permanently accessible through the Service, but may be marked anonymous. We shall also retain all anonymous data related to your account and use of the Service to enable us to continue to better understand how users use the Service. We will not be able to identify you from this data.
Again, while annoying, I don't think this is out of the ordinary. You'll probably want to be careful before posting anything really reckless though.
I'm not a lawyer or anything but I've read over a few of these terms and policies and while DriveTribe's is mostly standard I think that those few things I pointed out are important issues which should be considered. Perhaps someone more qualified can weigh in.