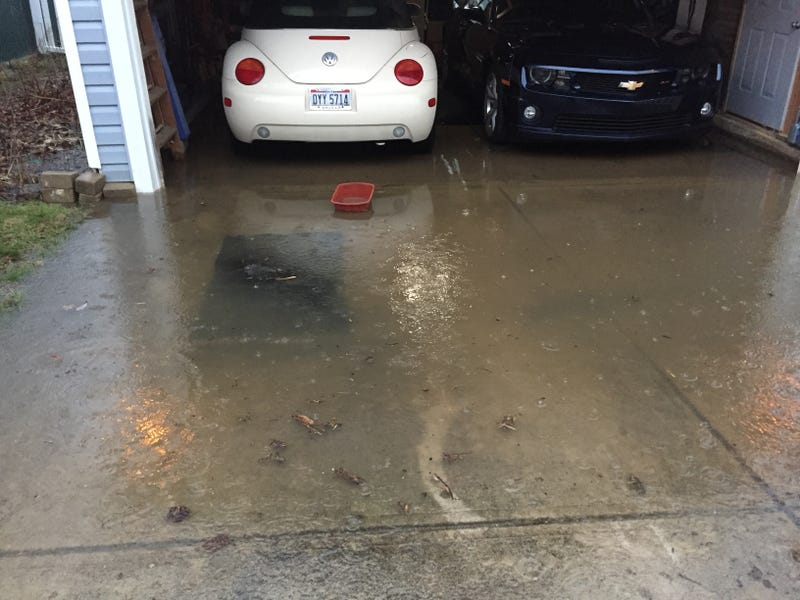 Mrs. Trickjos texted me on my way home "So much water in garage". I arrived at home to this scene. Luckily I store nothing on the floor, except the oil catch pan floating in the middle. Thankfully it drained quickly.
We purchased the house on July 1st and this was the heaviest downpour we've seen so far. At least the basement stayed dry. Still learning the quirks of this old house.
The Saturn got a new wheel bearing and wiper motor on Sunday. Brakes all around for the Bug this coming weekend.
I kinda slacked off on my Oppo posts. I should get back to doing those.