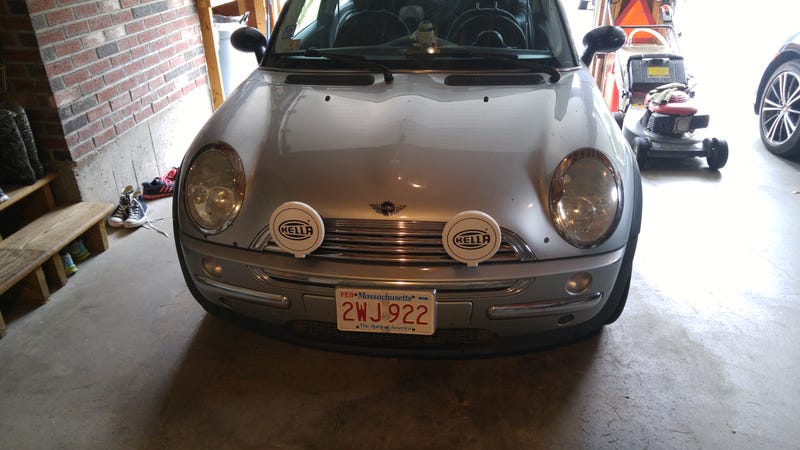 So I love having my driving lights on my car. They both work and look great. However the factory brackets I got aren't quite up to the task of holding the heavier Hella 500s. They had a little bit of wobble when they were first installed but over time the wobble has gotten worse and I fear the brackets are eventually going to fail resulting in smashed lights and damaged bumpers. So now I need to find a better solution.
Option one: Outmotoring lower grille brackets. They can be adjusted to different positions from all the way down in the lower grille to up in front of the crash bar as shown here. I would likely get some Hella 500 Fogs to go with my 500 driving lights. I could also get just two brackets and mount the lights next to my plate (negating the need to find another plate mounting solution).
Option two: VIP Mini four light bar. Looks similar to my current solution but is mounted under the hood instead of to it (my lights go up and down with the hood. They are like popups but useless!). A pair of smaller fog lights would get paired with my current 500s like seen above.
What does Oppo think? I think I at least need to get the classic covers.