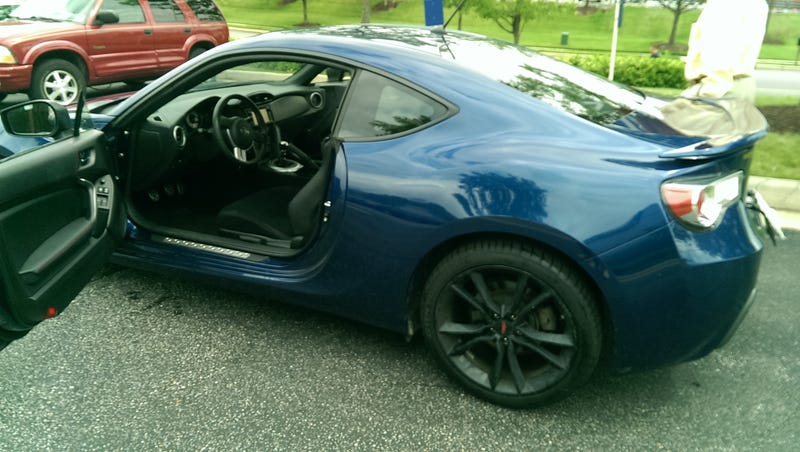 Well I had a few runs to make today and decided to stop past CarMax to finally give this ride a twirl. It seemed to be very well equipped. Sorry for the terrible pictures but the salesman seemed somewhat impatient that I wasn't purchasing today. I made it clear at the outset I'm doing my due diligence and I wouldn't be purchasing. He halfheartedly mentioned I could finance it all but in the end he got the vibe.
Anyways I had to drive this car. I'm not the one to form strong opinions on cars until I've driven them. I left away impressed and wanted one baaaaaaaaaaaad.
IT IS NOT UNDERPOWERED.
That seems to be the main argument against it. It's by no means fast but it is quick. I mean even the RX-8 feels adequate to me so maybe my opinion isn't in line with most. Shifting is precise and it accelerates briskly in all gears. Taking a few turns on the designated route I could feel the back end wanting to rotate but I didn't push it because the salesman was an older gentleman.
My cousin who is 21 came with me. She wanted to ride along but looked at the back seat. She promptly went back to the showroom to sit and wait.
All in all I like this car and 10/10 would own if the back seat was usable.