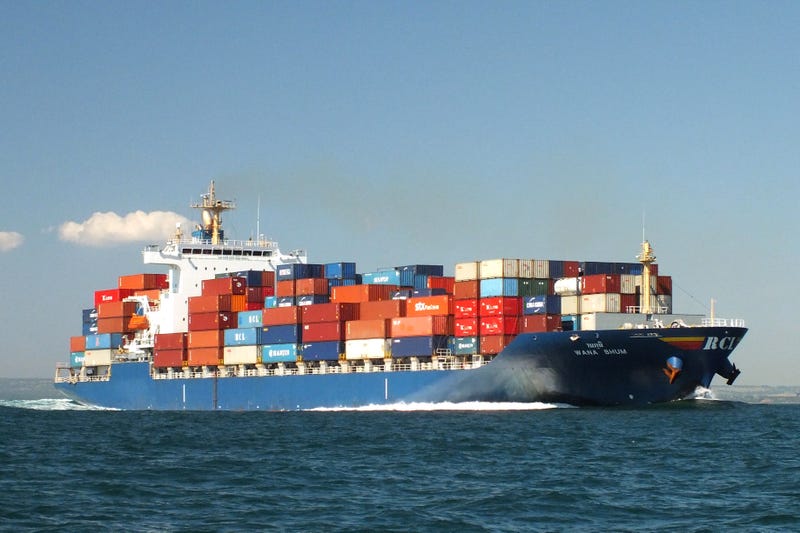 Well, close enough, it was a GMC Yukon. I had to visit Michigan for a few days, and I figured this time of year there was a decent chance of snow, so I booked a full size SUV from Hertz (this being the only category they'll guarantee you 4WD on).
I've driven my share of Toyota and Landrover 4WDs, but this is my first time piloting a full-fat american Urban Assault Vehicle. Seriously, how can you people drive these things? I've worked in office buildings with better visibility (and maneuverability). I thought the vibro-butt lane-departure and proximity warnings were a great joke till I realised you actually need them to avoid running over small Hondas.
I now have the greatest respect for anyone who's insane enough to drive a Caterham or similar ground-hugger amongst these whales.
p.s. Note the name of the ship in the pic. Classy.