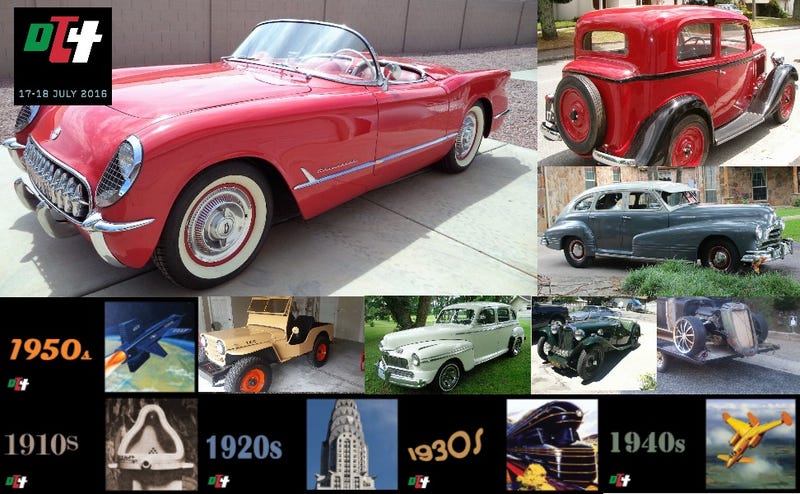 We've gotten away from the ungainly cars of the pre-war era and are now hitting hard with the big boats of the 1940s and 1950s! DT's 2016 Birthday Bash is in full swing and we are doing 100 years of cars in one mind numbingly stupendous week! On Monday we covered 1917 through 1936, Tuesday we ventured into the fabulous future of the 1940s and 1950s. Today (Wednesday) we start to hit cars from the glorious 60s and the muscle car era....you won't want to miss a minute!

It is DailyTurismo's 4th birthday as a website, so we are celebrating with a week of the best car for sale from each of the last 100 years starting in 1917.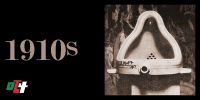 1917 Hupmobile Model N Touring
1918 Buick Model E-Four-35
1919 Dodge Brothers Model 30 Pickup
1920 Chevrolet C-Cab Ice Truck
1921 International Harvester Pickup
1922 Willys Knight Model 20 A Touring Convertible
1923 Ford Model T, Pinto Power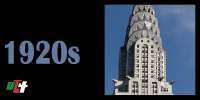 1924 Ford Model T Roadster
1925 Dodge Brothers Coupe
1926 Star Coupester
1927 Essex Super Six
1928 Ford Model A Popcorn Wagon
1929 Ford Model A Tudor
1930 Ford Model A Doodlebug
1931 Ford Model A Custom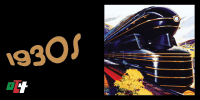 1932 Packard Standard Eight
1933 Ford Victoria Coupe, err...Roadster
1934 Fiat 508 Balilla
1935 Studebaker Dictator
1936 DeSoto Airflow
1937 Plymouth P4 Deluxe
1938 Willys Model 38
1939 Dodge D-11 Deluxe Coupe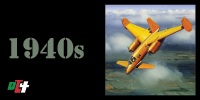 1940 Ford Pickup Moonshiner
1941 Lincoln Continental V12
1942 Chevrolet Special Deluxe
1943 Ford GTB Cargo Truck
1944 Chevrolet Express Pickup
1945 Willys Jeep CJ-2A
1946 Mercury Eight Sedan
1947 Pontiac Streamliner or Torpedo
1948 Indian Papoose
1949 MG TC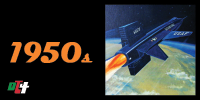 1950 Crosley Hotshot
1951 DeSoto Custom
1952 Chrysler Saratoga Limousine
1953 Studebaker Champion
1954 Chevrolet Corvette
1955 Oldsmobile Rocket 88
1956 Volkswagen Beetle

Be sure to come back EACH day this week for another 20 years of the best stuff for sale on the internet.
DailyTurismo is the best place to find used classics, depreciated speedsters, and custom junk on the interwebs.