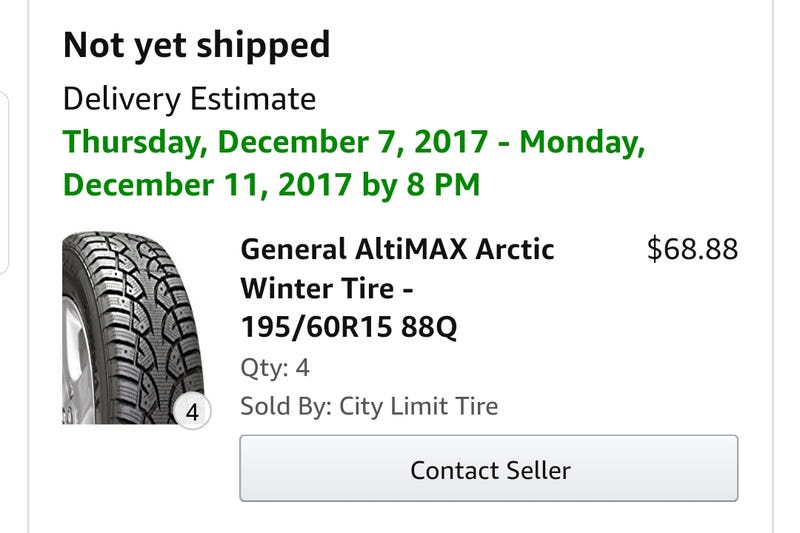 A week before Christmas, I'll be taking a friend to Mt. Rainier for a camping trip. In the Miata. The live webcams show snow covering every surface, no people at the park, no cars. Oh, and the plan is to skip a tent and build an igloo. We're camping at 5200 feet where there is currently about 12ft of snow (and more falling daily!)
Should be a good way to break in the new winter tires! Speaking of which... I feel strange buying tires off of Amazon, but they had the best prices...
You guys planning any winter adventures?