A little Shantbait can't hurt. Serious tech problems with posting multiple pics. Have notified Gawker. They're looking into it. Random link to see if it'll fix it.
Sorry, guys.
:-)x
One little, two little, three little...
Same photo Party posted this morning, before Kinga cut the bottom off.
:-)x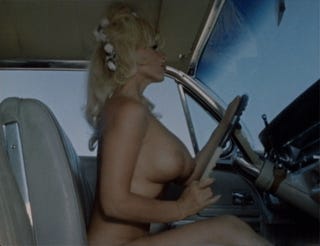 Looking a little sad. Must be out of alcohol...
Yes.
Now repeat after me..
#ILoveGoosePimples
That year all the tire manufacturers pulled out of F1 was a real doozie.
He's gonna kill me when I break the news to him...
Last time text at the bottom fixed all being seen on the main page of Oppo. We'll see....